I have always believed home decor should be a reflection of ourselves, what we love; what we do; what we want to see each day when we wake up!
We all have different styles and tastes in home decor, even those of us who live in the same home. Since I have always given our children permission to decorate their room however they desired, our home has a very eclectic home decor style and I love it! Mostly because I know each item in each room was selected by the room occupant and has value and meaning, even if it is only sentimental value.
I personally have my own collectibles in our den and kitchen. I especially enjoy surrounding myself with things that are not only lovely decor, but useful in application, but I do have some collections that I purchased solely based on visual appeal.
My Home Decor Website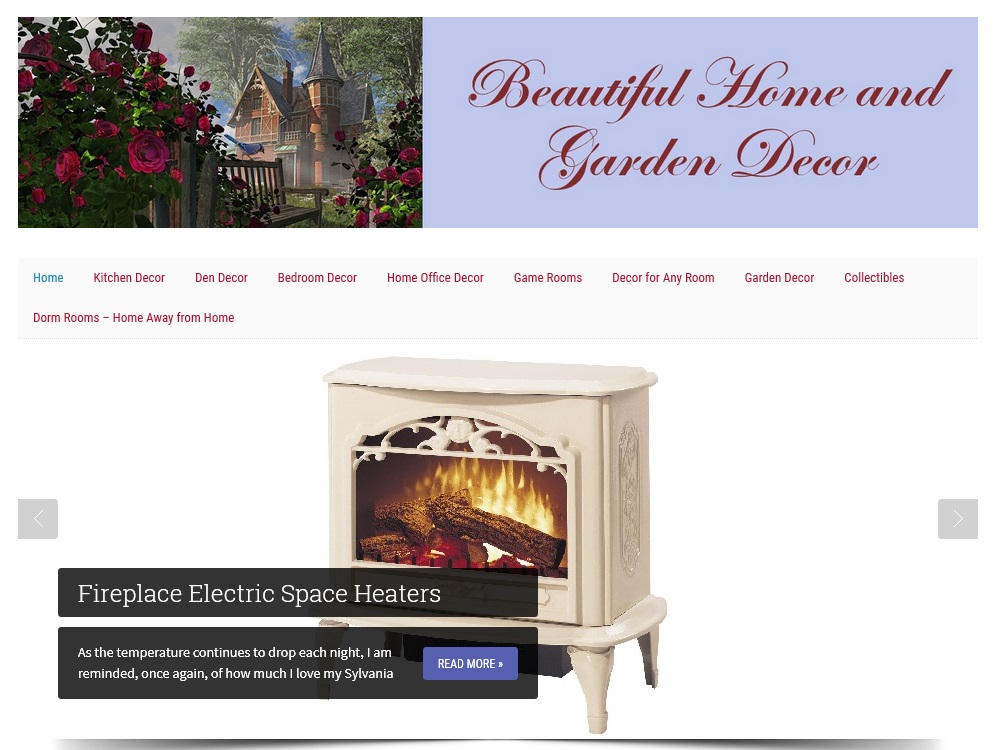 Home Decor
Even though I have a dedicated site to Home Decor, I do have published articles on other sites as well. Here are some of my Home Decor articles. This is just a sampling, but I tried to pull a "collage" of sorts together here for you to see here. I hope you will see something you love!
The Perfect Lego Display Shelves Reviewed Bird Decor for the Home Reviewed Combination Dining and Game Tables Fireplace Electric Space Heaters Beautiful Home Decor Crosley Entertainment Center Crystal Pie Plates Tea Chests Crystal Candelabras & Candle Holders Franz Porcelain Cake Plates Franz Porcelain Vases Franz Porcelain Trays Reviewing Franz Porcelain Boxes 4th of July Placemats Home Decor Review Faux Fur Throws Animal / Wildlife Throws & Blankets Valentine's Day Throws & Blankets Christmas Blankets & Throws Halloween Blankets & Throws Halloween Candy Bowls Halloween Candelabras Halloween Grim Reaper Decor
Figurines
Franz Porcelain Figurines Unicorn Figurines Baby Dragon Figurines Precious Moments Figurines for Valentine's Day Halloween Charming Tails Halloween Pocket Dragons
Children's Rooms
Huge Stuffed Animals Toy Chests for Kids Beautiful White Beds for Girls Bedrooms Children's Vanity Sets Cute Kids Indoor Play Tents Kids Play Kitchen Sets Tool Bench for Kids China Tea Sets for Children
Home Away from Home
College Dorm Rooms & Office
College Dorm Rooms Best Office Desk Lamps Compact Microwaves for Dorms College Dorm Room Desk Chair Animal Notebooks, Binders & Photo Albums
Originally posted 2013-11-13 17:55:00.