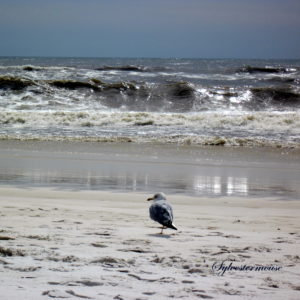 Our Vacations of Fun in the Sun
For as long as I can remember, my family has enjoyed vacationing in Florida.  When I was a child, my parents took us to Panama City where our love of the ocean was born.
For us, Florida represented freedom.  No school, no homework, no work, no schedule period!  As we all started growing up, our family continued to vacation in Florida.  We just moved our destination northwest a bit to the Ft. Walton Beach area and the shores of crystal clear waters.  A few years later we sought out less crowded beaches and discovered Destin.
Since Destin, Florida is just a short drive from Ft. Walton, Florida, we found the best of both worlds.  We could relish the seclusion of Destin and still partake in joys and adventures offered in the city of Ft. Walton Beach.
Everything Changes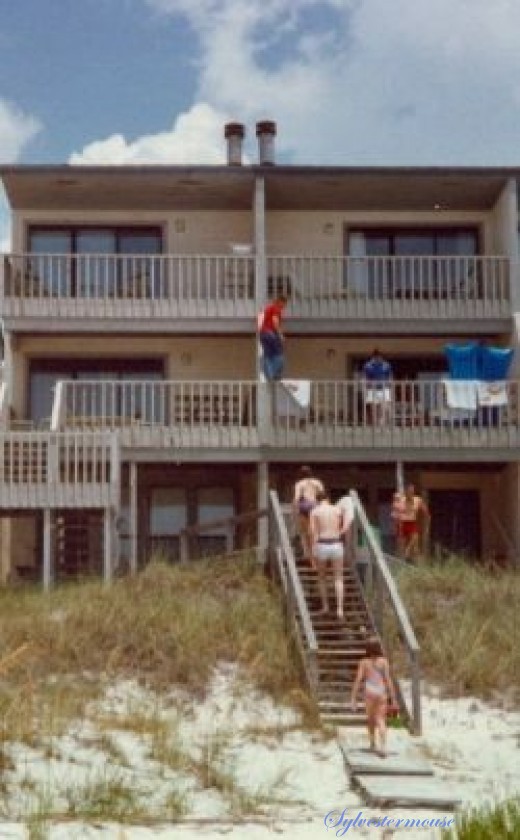 As the years passed, it became necessary for the accommodations to grow, just as our family was expanding to include spouses and babies.  Each year my parents would provide a beachfront 3 story condo for all of us.  This was really cool because the extra space allowed a little separation for each family unit.  My oldest brother, his wife and their children took the lowest level which afforded the most privacy.  A bedroom, the kitchen and large den were located on the center floor and that is where you could find all of us congregating in the evenings.  Some would play cards, others would read and a few would sit on the balcony and watch the waves crash onto the beach.
My parents took one of the bedrooms on the top floor where they could have a little peace and quiet.  Bear in mind, they had already raised six children of their own.   My grandmother also made the trip with us for several years and she, too, found a bit of rest in another bedroom on the 3rd floor.  Occasionally, my aunt would also join us.  The more, the merrier!
So many wonderful years of fun and family time were shared in that awesome condo and on the beaches of San Destin, but as is the way of life, everything changes.  Several of my siblings and their families moved hundreds, even thousands of miles away for better employment opportunities, but every few years or so, we plan another trip to Destin and whichever family group can join us, is more than welcome.
The Gulfarium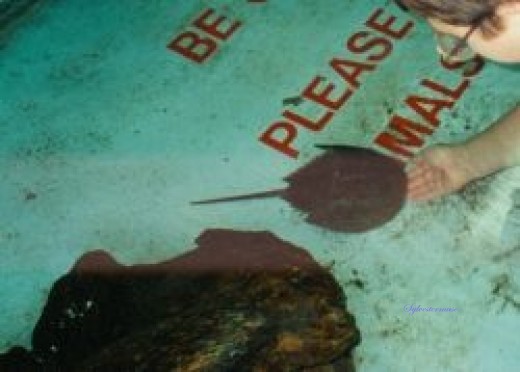 One of our favorite attractions is located on the highway between Ft. Walton Beach and Destin.  We always include a day at the Gulfarium in our vacation.  Every member of our family loves attending the shows, watching the dolphins and Sea Lions play and even touching the Sting Ray.  It is always fun to watch our children run from the touch down dolphin's splashes or kiss a friendly dolphin.
We even enjoy the gift shop!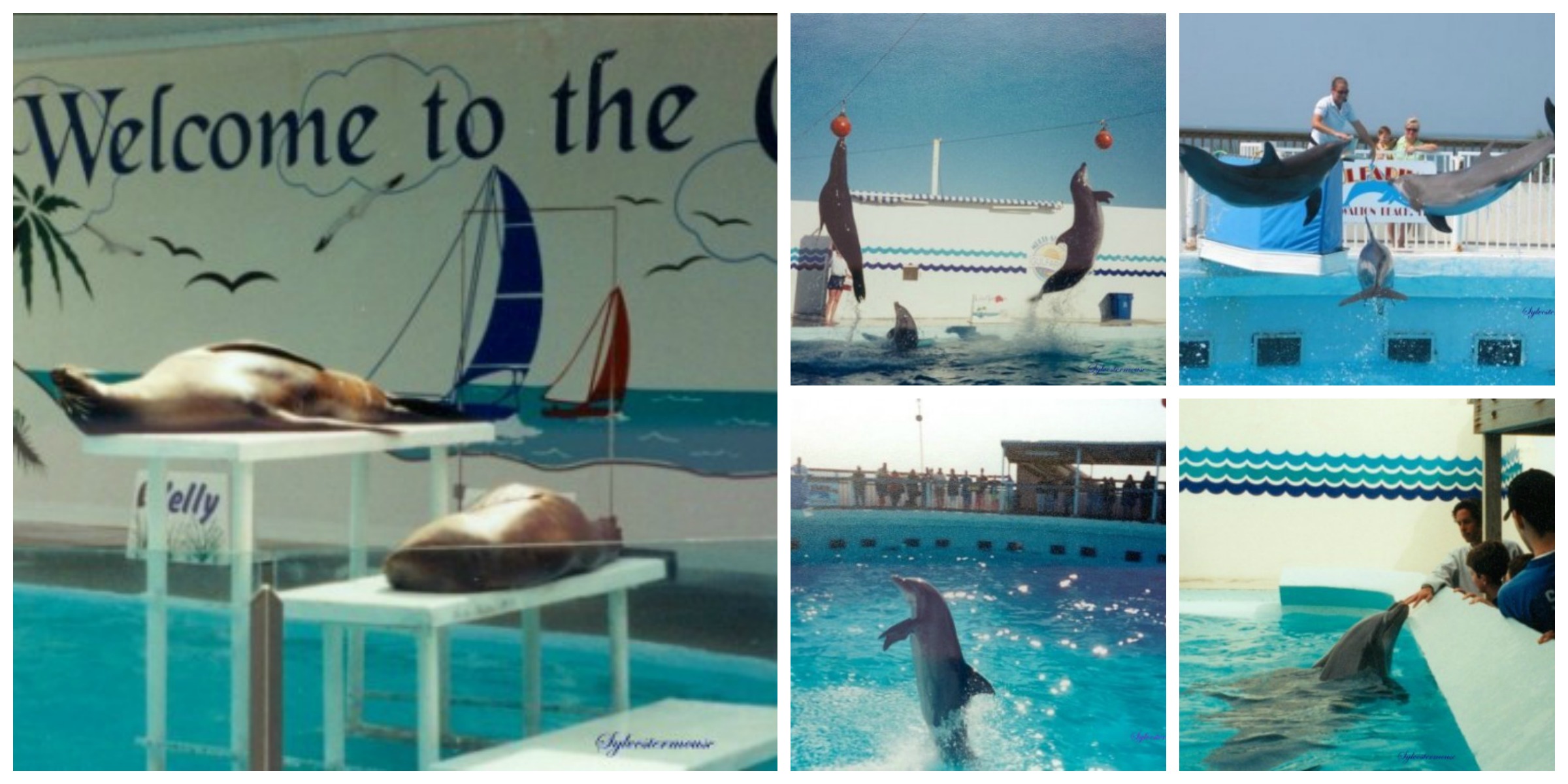 The Track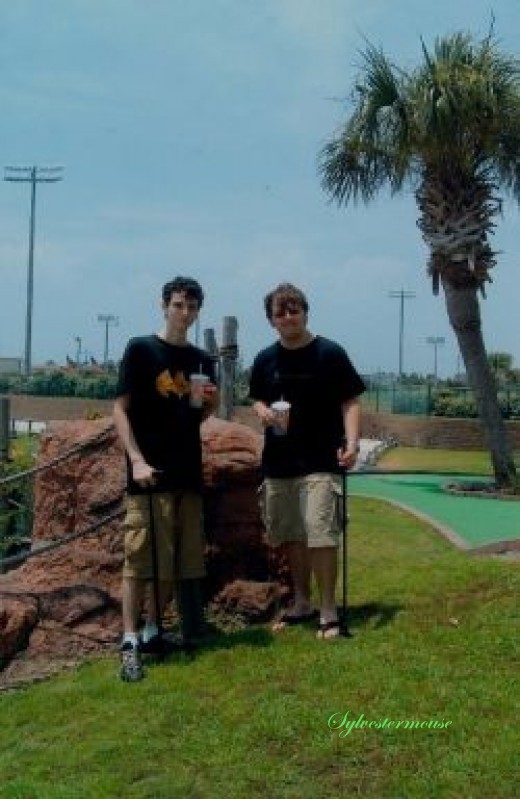 Several of us learned to drive at The Track, perhaps not the best driving school, but still a lot of fun.  Family members from 12 years old and up would swarm onto the go carts like attacking bees.  We raced each other to the finish line and then ran to the starting point again.  This was so much fun, I don't think anyone ever felt like they came in last place.
There are also kiddie rides at The Track.  All of the children enjoyed riding the rides.  Occasionally, you would even catch a parent or grandparent folding their bodies into the small Ferris Wheel cages.
Our family never passed up the bumper cars and bumper boats offered at The Track.  Seriously, an opportunity to intentionally ram one another without inflicting pain is not something any of us wanted to miss.  There were so many times we laughed until we cried chasing each other, teaming up on one another and racing head long into each other.  Just writing this, makes me want to add a pool and bumper boats in my back yard.
Now, who doesn't love a game of putt-putt golf.  We became most proficient on this little golf course.  Visions of being the next major golf pro danced in our heads.  If only they would let me use my blue golf ball on the fairway.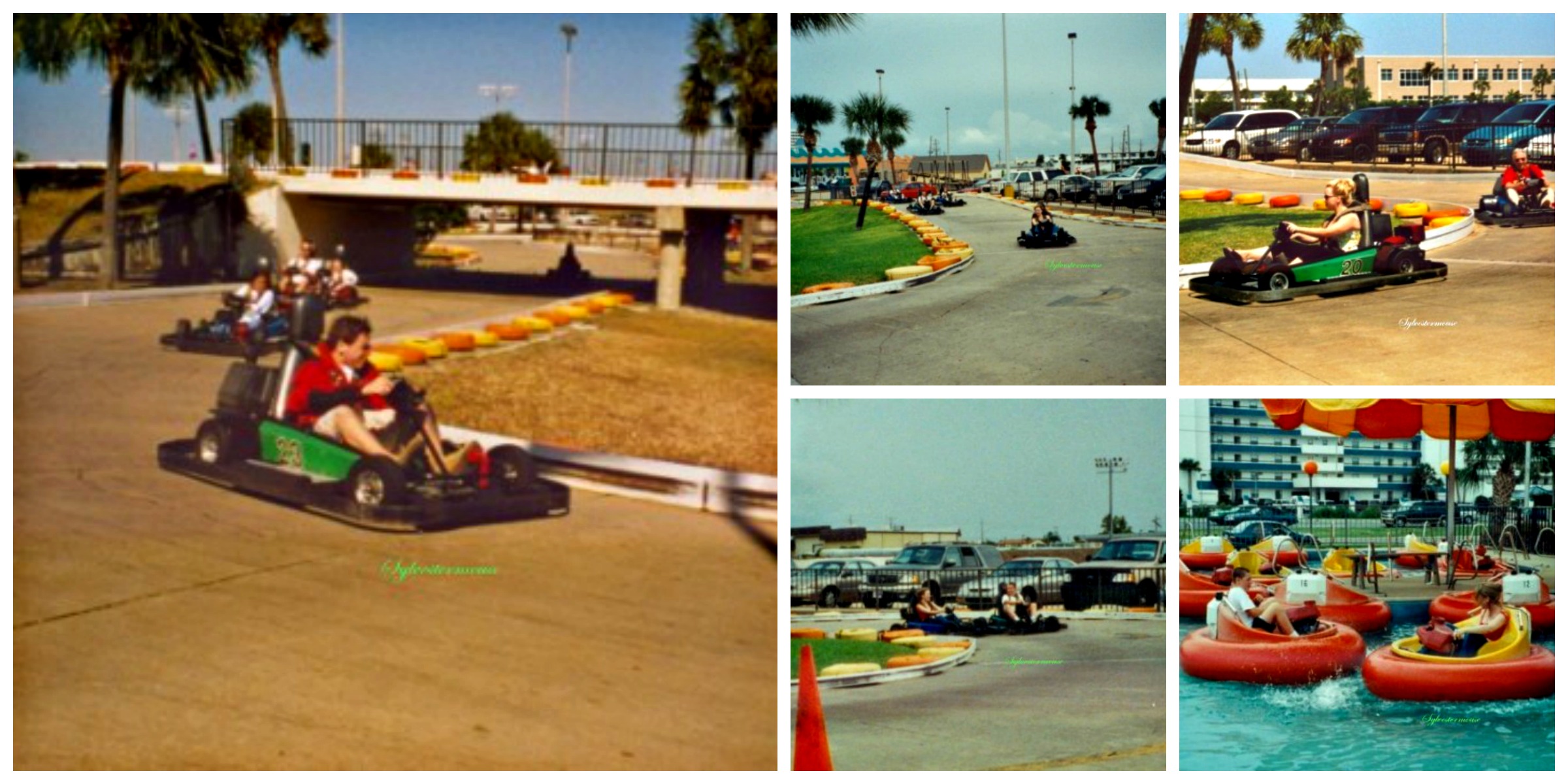 Big Kahuna's Water Park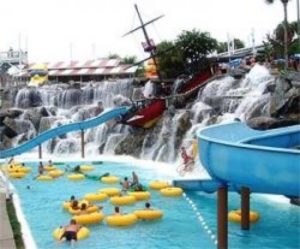 As hard as it is to believe, there are days when you want to skip swimming in the ocean and catch the waves of Big Kahunas.
This Hawaii themed water park decorated with tiki torches and totem poles will definitely make you forget about sharks and seaweed for a day.
Water Sports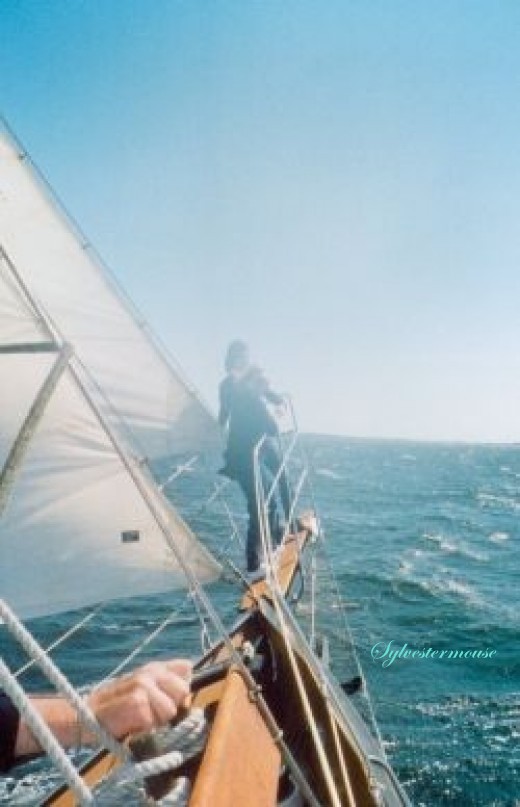 Over the years, someone in our group has tried just about everything from sailing, parasailing, windsurfing, wave runners, deep-sea fishing, scuba diving, snorkeling, swimming, riding the waves, to just plain soaking in the sun.
One of my personal favorites usually takes place on the last night of our vacation.  We all dress up and go on a Dinner Dance Cruise.  The first father daughter dance between my husband and our daughter took place on Captain Anderson's boat over 20 years ago.  I wish I had a picture, but I will always cherish the memory.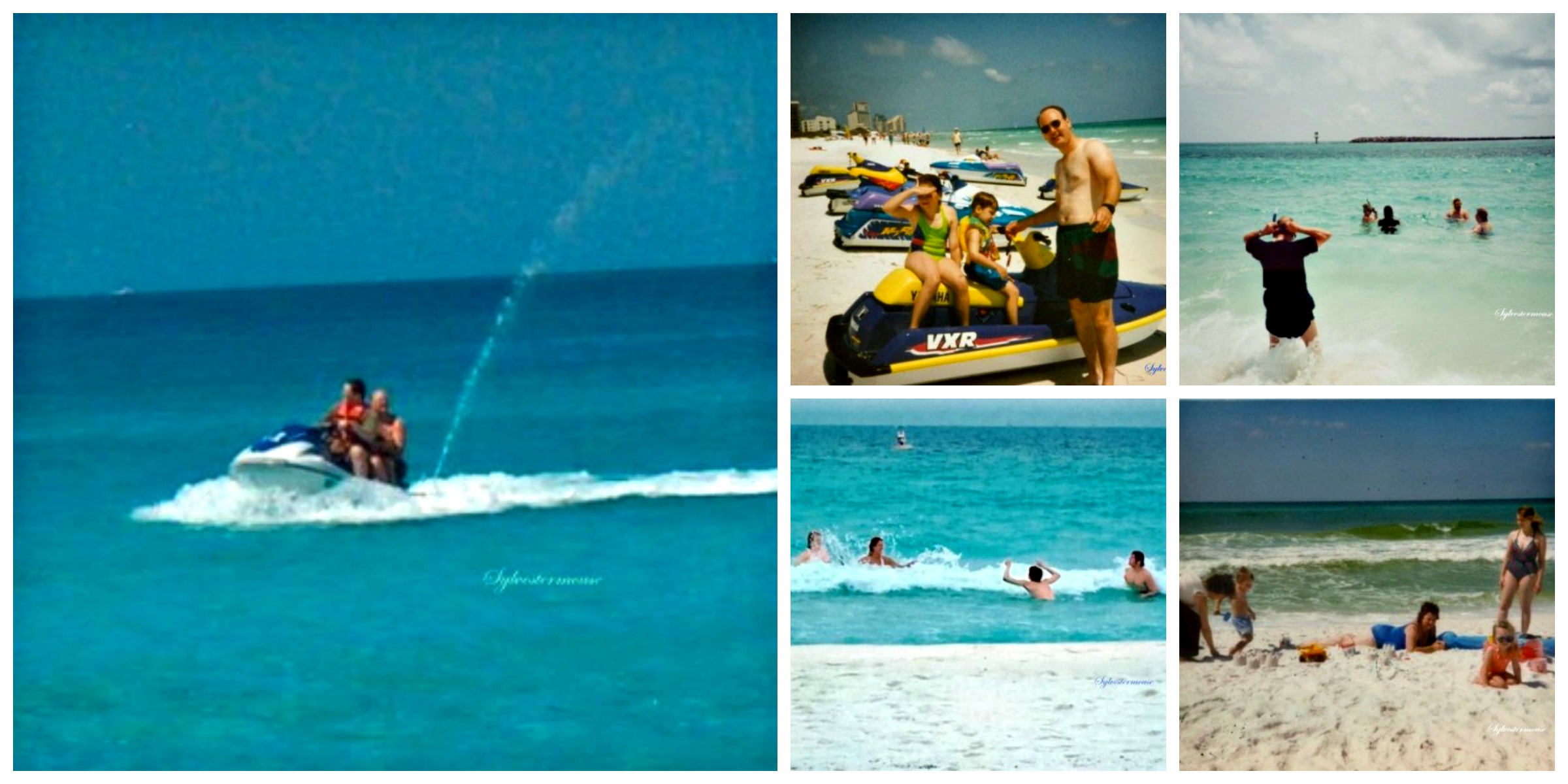 The Zoo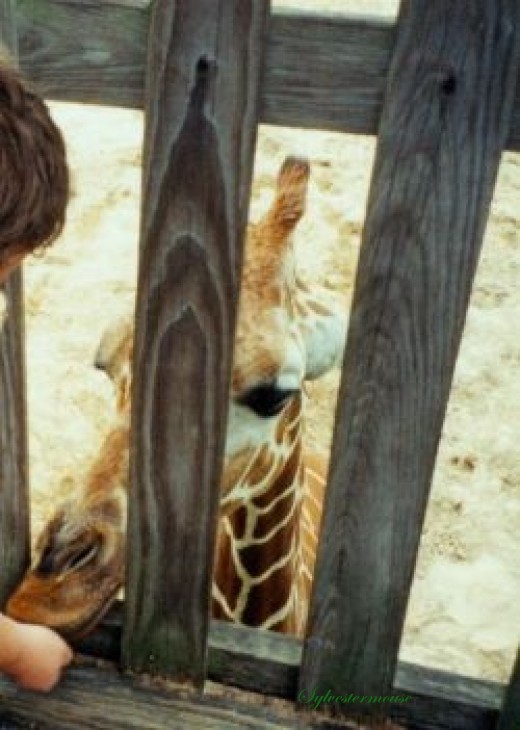 By now, everybody knows I seek out a zoo wherever we vacation.  Florida is no exception.
We took a train ride around the zoo which was a very cool, relaxing way to enjoy seeing the animals.
After our train ride, we walked around the zoo for several hours and enjoyed "talking" to the animals.  This is a relatively small zoo, but I give them a lot of credit for not bringing in animals who would have a difficult time surviving in the Florida climate.  For that alone, this zoo gets a big thumbs up from me.
We even fed the giraffes!  Totally awesome!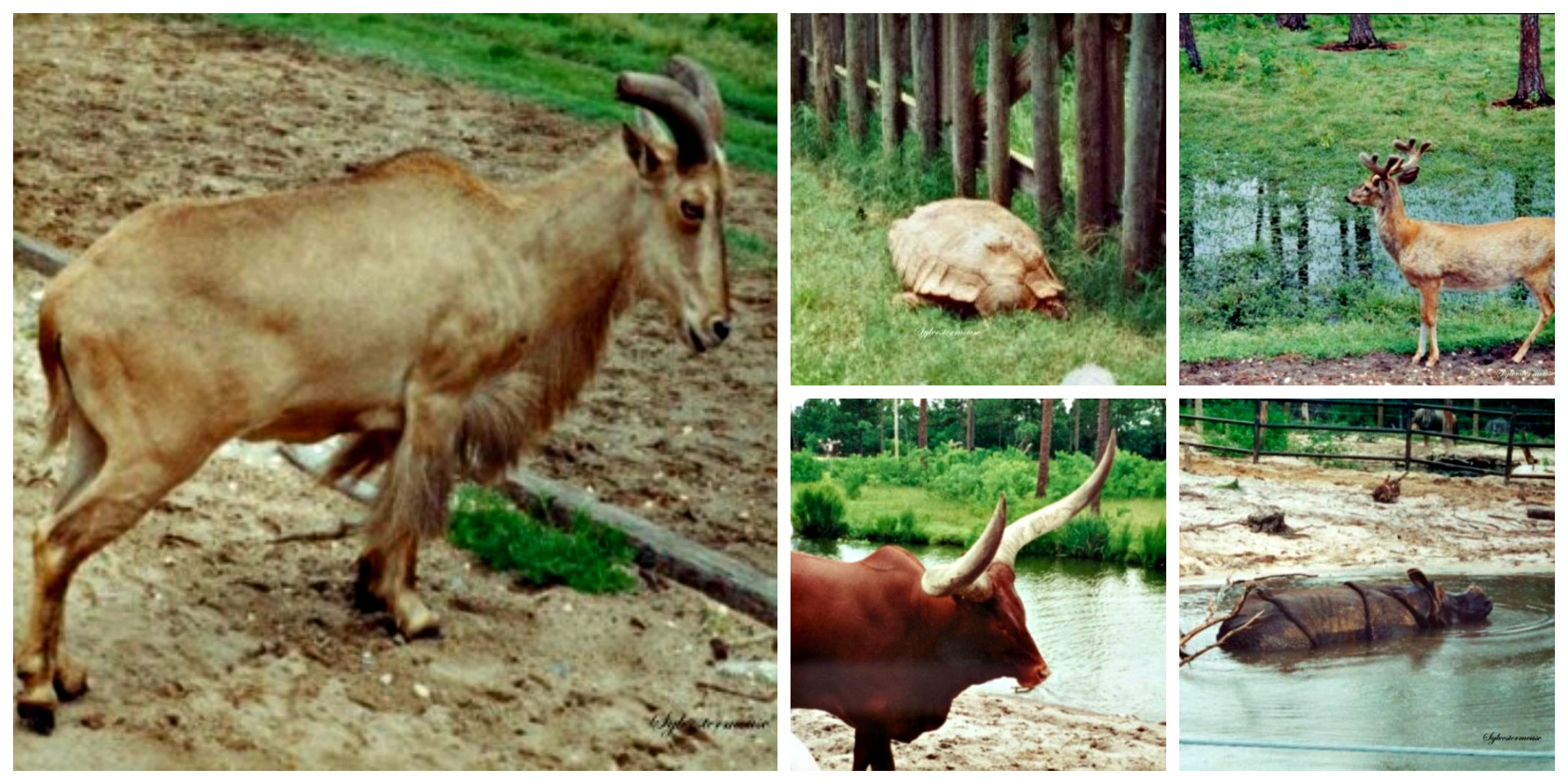 The Gulf Breeze Zoo
Over 900 animals on thirty acres in a botanical garden setting
Restaurants ~ Just a Few of our Family Favorites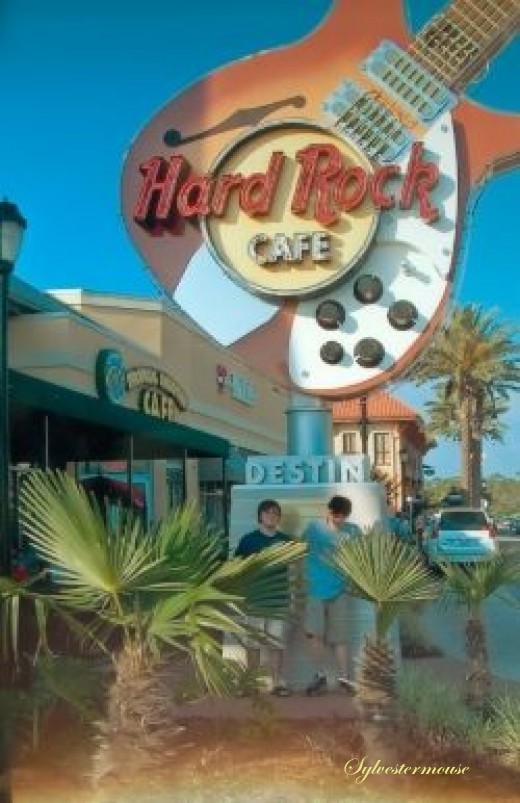 As you can well imagine, with our large group, we have tried a vast number of restaurants over the years.  Since we have a few people in our family who are allergic to seafood, we seek out restaurants with a variety of choices.  We have our family favorites that we go back to on every vacation.
You simply can not go to Destin without eating at Fudpuckers.  We don't really go to Fudpuckers for the food.  Honestly, we go there for the alligators.  Yes, they have live alligators!  It is pretty cool to stand out of harm's way and watch the alligators from the deck above their pit of a home.
We absolutely love Hard Rock Cafe!  It is always a sure thing no matter where we go on vacation and the Destin Hard Rock Cafe is no exception.  The food is excellent!  The service is excellent and the atmosphere is most excellent!
Another favorite restaurant is chosen more for the setting as well.  Right on the beachfront is the Captain Dave's and they have a deck and pier straight out to the beach.
Of course, we can't go a week or more without our pasta.  The Mellow Mushroom is the perfect solution!  Everything at the Mellow Mushroom is excellent, including the décor.
Two of our other favorites are reminders of home.  We love eating at the Longhorn Steakhouse and Outback.
Don't forget the Dessert
While you are in Destin, be sure to stop by The Shake's Frozen Custard for ice cream.  They do serve Hot Dogs, but we go for the Milk Shakes!  Yum!!!
The Donut Hole in Destin is home of the best Key Lime Pie!
If you are like me, Key Lime Pie is not just for dessert, it is for breakfast too.
Sunset Over the Ocean
The most important part of a vacation is to relax and enjoy each others company.
After a full day of activities, we like to just kick back and watch the sunset over the ocean.
It is a breathtaking sight!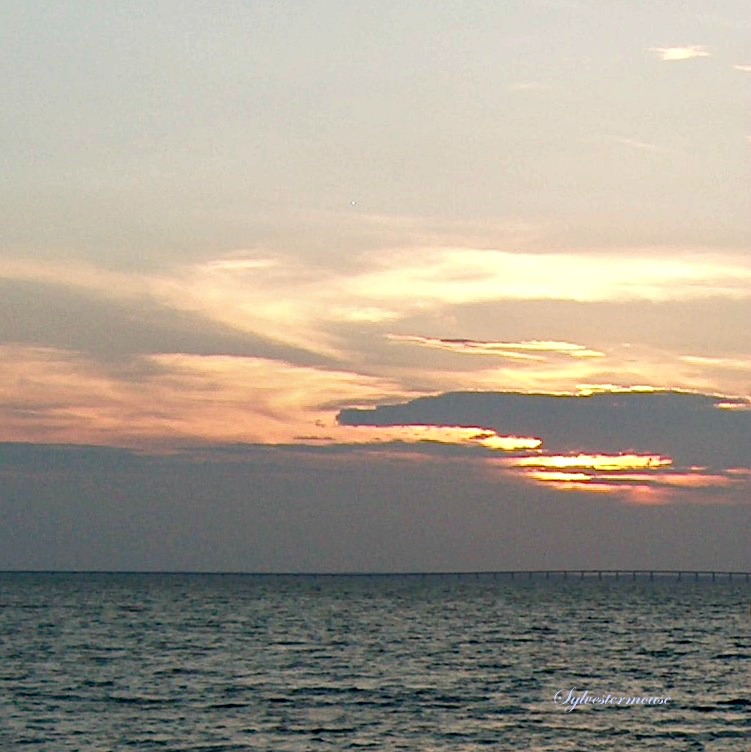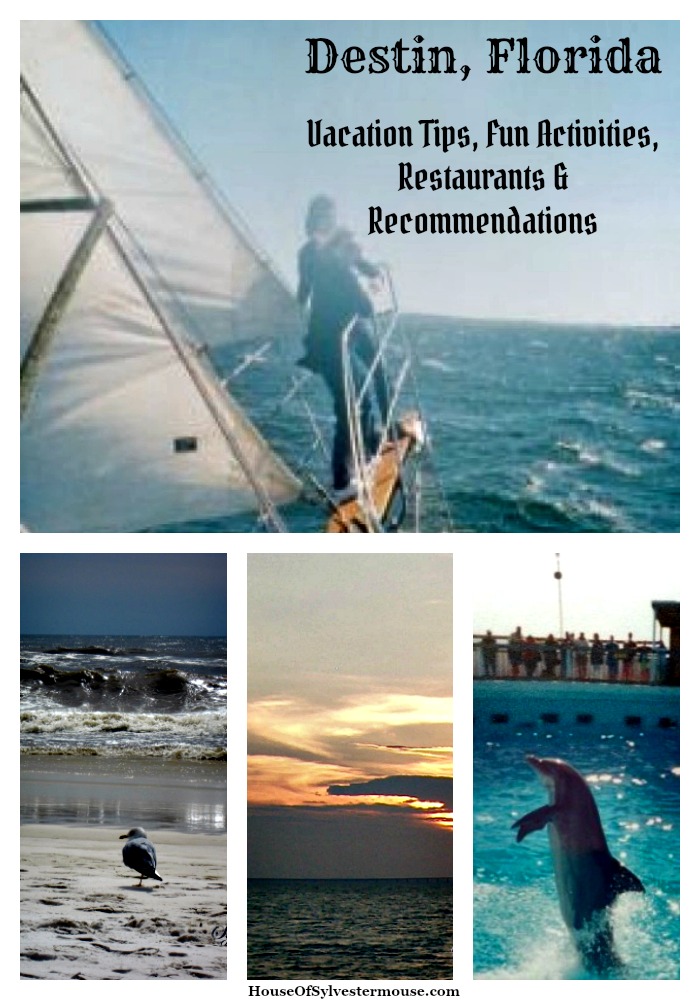 Save
Originally posted 2017-07-15 10:03:40.