Definitely Worth the Wait!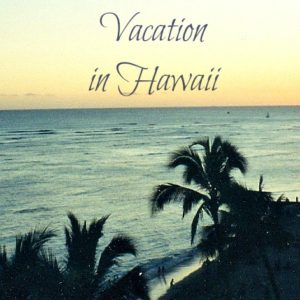 When I was a senior in high school, my senior class went to Hawaii on Spring Break, but I did not go. I always regretted missing the trip to Hawaii and occasionally would comment how ridiculous it was that I did not go when I had the chance.
Twenty years later my husband took me on the Hawaii vacation of my dreams and I have to say, I am glad I waited. Going to Hawaii with my husband and my children far exceeded my expectations. Now I have wonderful memories of a fabulous family vacation.
All photos in this article are from the personal album of Sylvestermouse
Waikiki Beach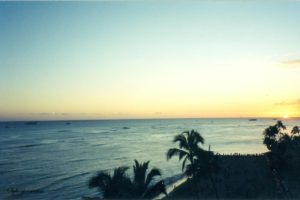 We stayed in the Outrigger Waikiki Beach Resort Hotel in Honolulu. To say it was wonderful, would be an understatement. It was fabulous! Located right on the beach, we could sit on our patio and watch the oceans waves at sunset. Because there were two restaurants in the hotel, we didn't have to go very far for dinner.
The first full day we were in Hawaii, we put on our swimsuits and went to the beach. We even took a canoe ride which was totally awesome. The four of us loaded into a canoe with our canoe "captain", rowed the canoe out to where the waves were breaking and rode the waves back in to the beach. That really was one of the best rides of my life. Even getting splashed did not take away from the exhilarating ride on the waves. I now understand why surfers like to surf.
Dining in Oahu
That evening we dined in Duke's Canoe Club on ground floor of our hotel and open to the beach. We ordered our soft drinks and hamburgers while we continued to enjoy watching the beach activity. We were all pretty thirsty so when our drinks were placed on the table, everyone reached for their glasses and immediately took a sip. It was at this point, that our 11 year old son said his coke tasted a little funny. I lifted his coke to take a sip and the smell alone could have knocked me out of my seat. Of course I had been warned, but our son had no advance warning and had his throat burned by alcohol. Needless to say, the waiter had placed the wrong drink at our table and unfortunately, our son was the unwitting recipient of a coke mixed with alcohol. I doubt he will ever intentionally take a drink of alcohol again.
Otherwise, the dinner was great, but you can rest assured we all smelled our cokes before we drank them for the rest of the week. People around us probably thought we were crazy every night as we all sat sniffing our cokes before dinner.
Sea Life Park and The Honolulu Zoo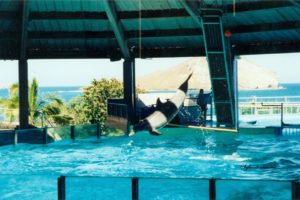 We spent the next few days visiting different tourist sites on Oahu. We went to Sea Life Park where we watched several shows similar to what you would see in Florida. While we were walking around the Sea Life Park, we spotted whales playing out in the ocean. They were way too far out to photograph, but it was still a really cool surprise.
Most zoos are often a lot alike, however when we went to the Honolulu Zoo, we saw a lot of unusual flowers, plants and trees. One of my favorite sights was the painted tree. To our daughters delight, we saw a cute little meerkat.
Here are Some of our Favorite Photos from the Zoo
This will give you a pretty good idea of what you could expect to see in the Honolulu Zoo.
This slideshow requires JavaScript.
Hanauma Bay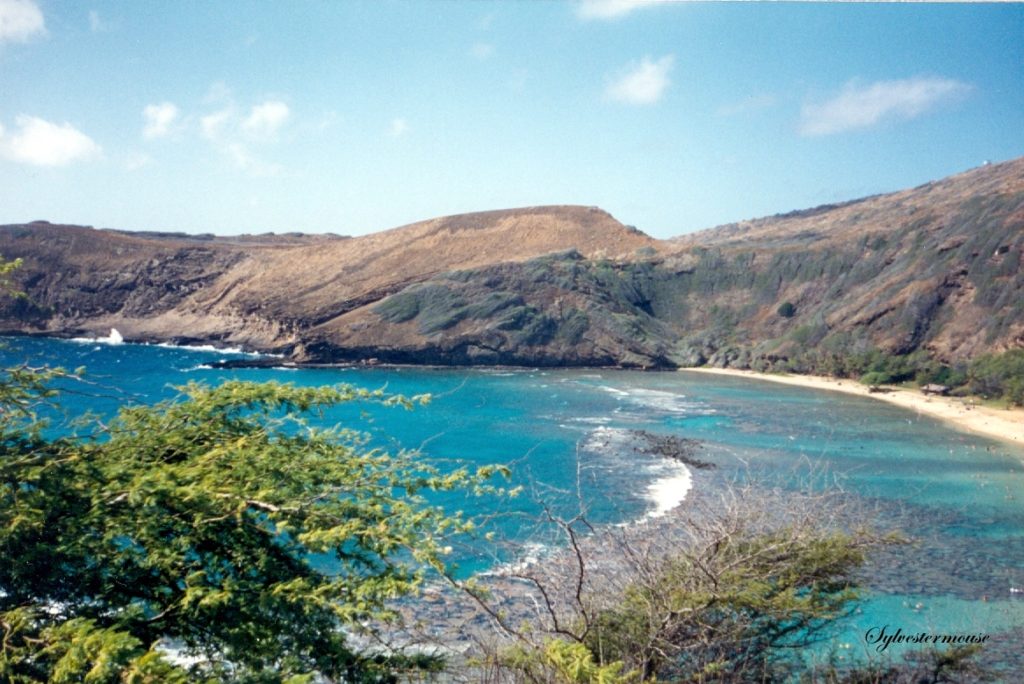 Before we left home, we purchased scuba masks with prescription lenses and an underwater camera. I cannot tell you how glad I am that we made those purchases. Snorkeling on Hanauma Bay was out of this world fantastic and it would have been awful to not be able to see the gorgeous discoveries we made in the ocean.
Experiencing Hanauma Bay with my husband and children is one of my best memories in my entire life. The Coral Reed is indescribably beautiful and the fish were so colorful. There is absolutely nothing like swimming with them.
MARVIE HDV-801 Underwater Shockproof Digital 24MP Camera & CamcorderCheck Price
Snorkeling in Hanauma Bay
Be Sure to Take Your Underwater Camera!
I do believe I scared everyone in the bay though when I discovered a baby octopus. I was so excited! I was screaming under water and waving like a lunatic trying to get my family's attention. He was hidden in a rock and I didn't want to leave the rock for fear of not finding it again. You would be surprised how hard it is to get someone's attention underwater! After my display, my children probably didn't want to admit that they knew me, but when they saw the baby, they didn't seem to remember the embarrassing crazy woman show. Sorry, I don't have any pictures of the octopus. It was just too dark to show up in the photos.
Underwater Photos
This slideshow requires JavaScript.
The Voyager Submarine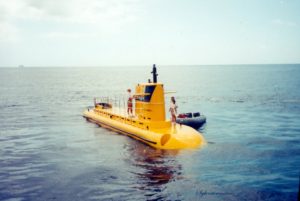 In spite of the fact that I get extremely claustrophobic, we all went on the yellow submarine. I spent the whole time staring out of my window and thank goodness, it was really very cool. Our daughter thoroughly enjoyed this little adventure. I honestly believe she liked it better than snorkeling! When I could keep my mind off of being submerged in the ocean, I thought watching the fish, and my daughter's reaction, was a whole lot of fun.
Photo from the Submarine Window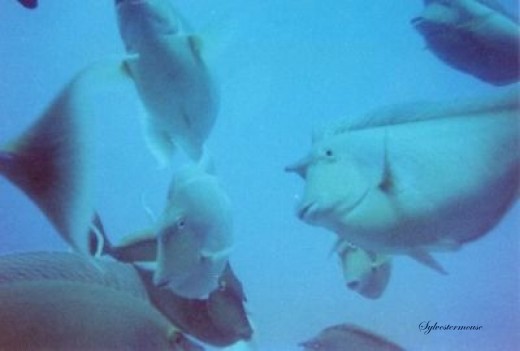 USS Arizona
There are no words that can describe the range of emotions felt when standing at the site of the USS Arizona. Regardless of your background, the reality of this horrific event and the loss of life, grips your heart.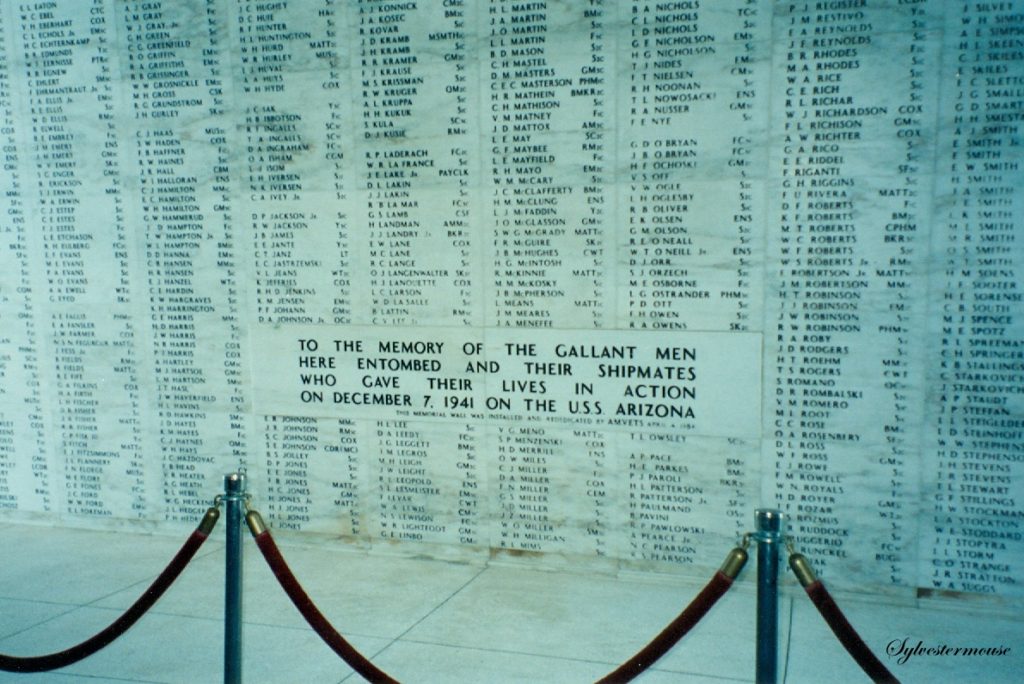 My Favorite Souvenir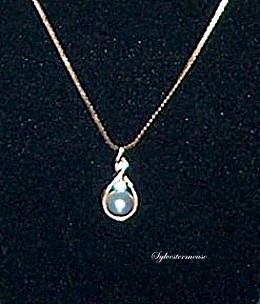 While we were in Hawaii, our son was able to fish for clams. He got 3 clams and it was really neat to watch him open them. Surprisingly, he found pearls in every one of them. He gave me one of the pearls and we had it mounted in a pendant when we got back home. I love wearing my beautiful pearl necklace. It is one of my most cherished possessions.
You may ask, what did he do with the other 2 pearls? He gave one to his sister who had hers mounted in a ring setting, and he saved one for his future wife. He has always been very wise!
Plan Your Hawaii Vacation Today!
If you haven't already had the opportunity to vacation in Hawaii, then I hope someday soon you will make the time to go. It is worth the wait and definitely worth every cent.
Fodor's Oahu: with Honolulu, Waikiki & the North Shore (Full-color Travel Guide)Check Price
&
Share Vacation in Hawaii with Friends & Family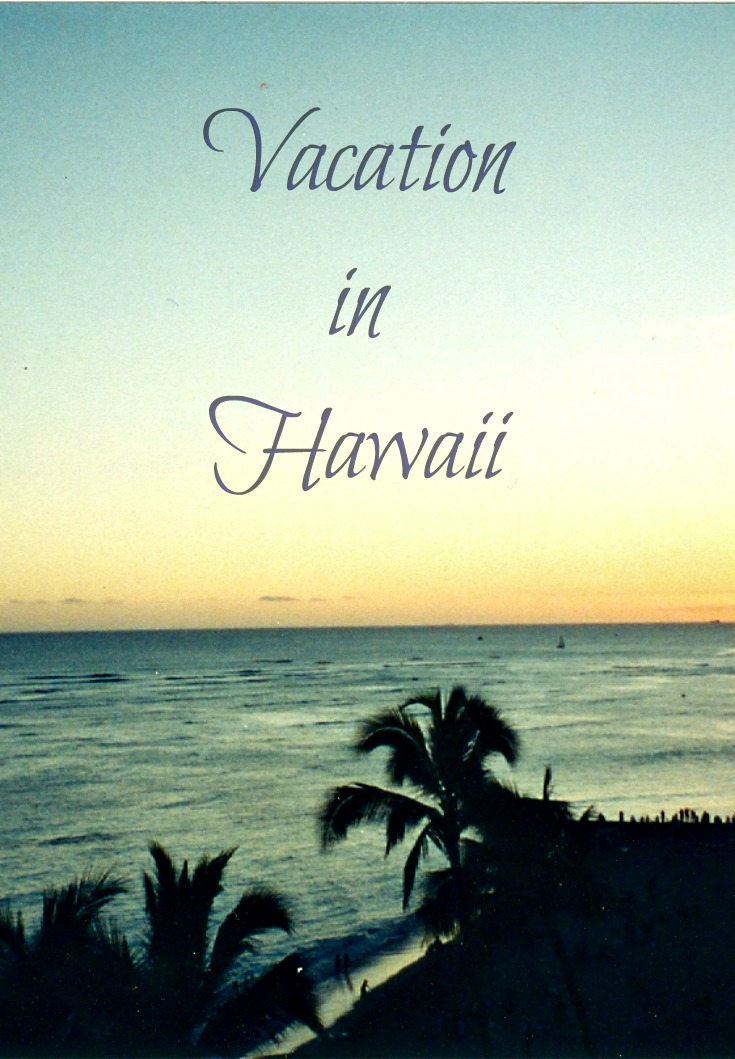 Originally posted 2016-07-13 09:59:09.