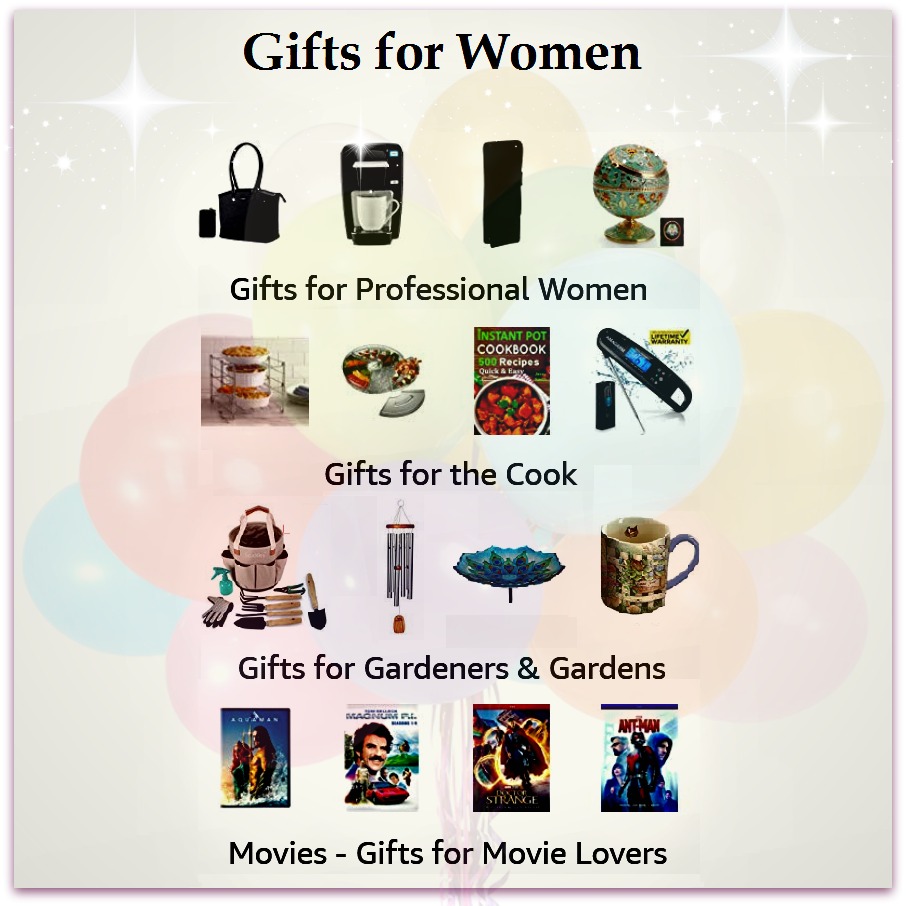 Wonderful Gifts for Wonderful Women!
I am surrounded by wonderful women who deserve the most excellent gifts available. Unfortunately, it isn't always easy to think of something they don't already own.  While many woman still want gifts for their home, not all women want household gifts.  They want gifts that are more personalized and selected with them in mind.  That requires really knowing the individual and considering their lifestyle and tastes when selecting a gift.
My own family and group of friends consists of professional women, as well as those who prefer the more traditional role of mother, housekeeper, gardener and cook.  Since I love them all, I want to give them a gift they will use, as well as cherish.
Gifts for the Professional Woman & Home Offices
Woman who go to work outside of the home everyday, have needs that housewives may not be required to consider.  Therefore, I have made a separate list of recommend gifts for the professional woman, as well as a separate list for those of us who need a home office.
I have included gifts for professional women who have to travel too.  So many executives, professors, computer techs, etc. are required to travel for their occupations.  Therefore, travel gifts for women make excellent gifts for professionals.
The gift suggestions shown below, are only a sample of what you will
find on the complete gift idea list.
SIMPLY CLICK THE PHOTO TO SEE THEM ALL,
Then scroll down to either Gifts for Professional Women or Home Office!
(Travel gifts are included on the Professional Women Gift Board)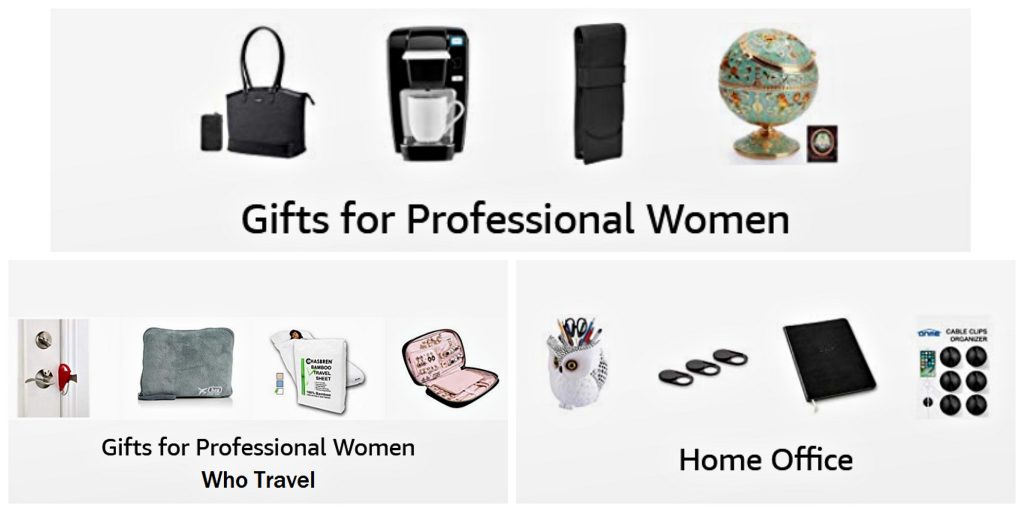 Women and Cooking – Kitchen Gifts for Women
Like I said earlier, not all women enjoy cooking, but many of us do.  The gifts featured on this gift list are for those of us who enjoy cooking, or even for women who need to cook for themselves or their families whether they like it or not.
Not only do I include fun cooking products, but I feature time-saving products.  I've found if you have the right tools for any job, it makes that job easier, thus more enjoyable.  Plus, sometimes, just making something pretty lifts our spirit when preforming menial tasks that would otherwise be taken for granted.
The products shown in the photo below, are only a sample of what you will
find on the complete gift idea list.
SIMPLY CLICK THE PHOTO TO SEE THEM ALL!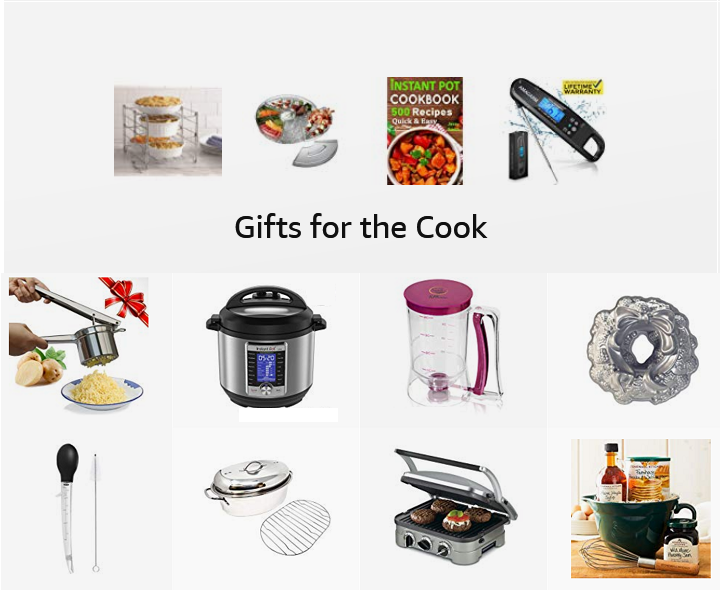 Women and Gardening – Garden Gifts for Women
Many women, regardless of whether they are housewives, mothers, and/or professional women, enjoy the solace and peace found in gardening.   On the gift board below, you will find fabulous gifts for gardeners.  Sometimes, we don't even know what gardening tool we need until someone gives it to us.  And, we always enjoy something new and pretty in our yard and gardens.
One of my own favorite things to do is to sit in my backyard with coffee or tea and simply enjoy the beauty of my garden.
SIMPLY CLICK THE PHOTO TO SEE ALL FEATURED GIFTS FOR GARDENERS!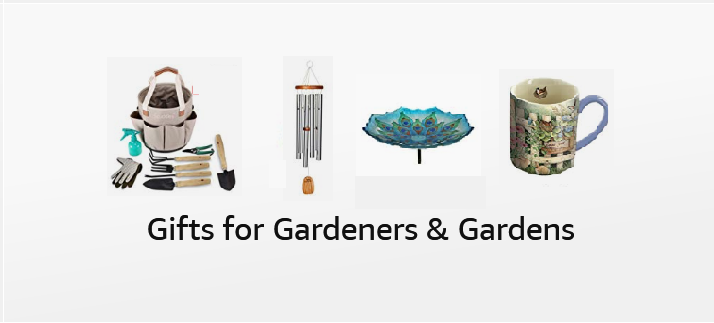 The Gift of Books for Women
I love to read and most of the women I know enjoy reading.  I tend to prefer romance novels, but many of my friends enjoy cozy mysteries.  What we all have in common, we make time to relax and read.
SIMPLY CLICK THE PHOTO TO SEE ALL RECOMMENDED BOOKS FOR WOMEN!
(Cookbooks are on the Gifts for Cooks board & Gardening Books are on the Gardeners Board)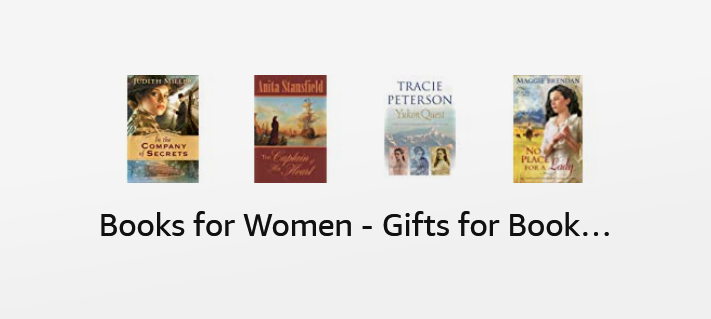 Recommended Movies
Everyone loves a great movie!  We all need those times to kick back, relax, and focus on entertainment.  When I am tired from a long day of work, there is nothing better than a good movie.  I have a nice collection of "favorite" movie dvds, mostly thanks to my children who give them to me on special occasions.  When I can't find anything I want to watch on TV, I pop in an old faithful movie dvd that is guaranteed to be something I will enjoy.
If I am really lucky, I will find something my husband and I will both enjoy watching together.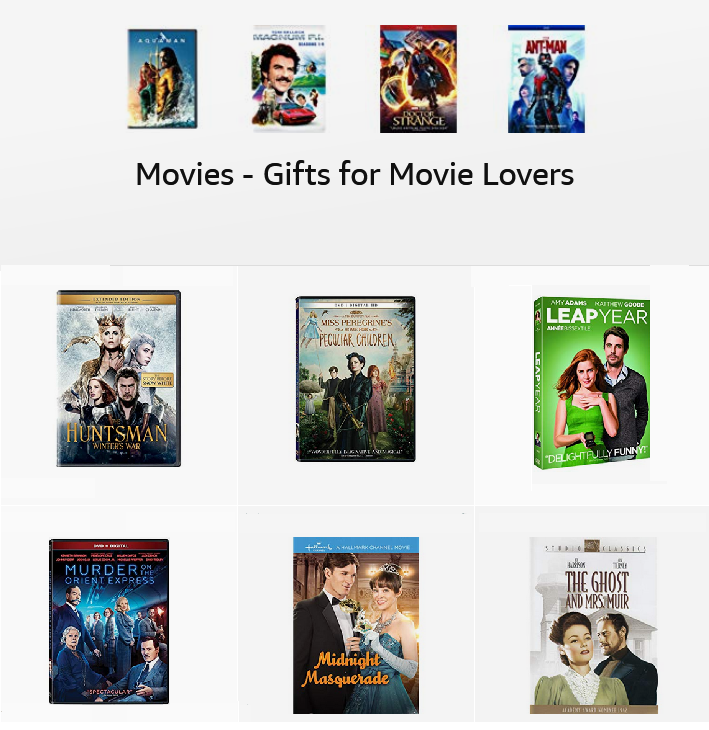 Originally posted 2019-05-08 16:57:59.