Like most families, holidays are a special time for our family. Due to college choices, career choices, and area preferences, our family is spread all across the US and Canada. Because most universities and many businesses close for holidays, we all have a few days at a time that we can get back together and share family time.
Out of necessity, a lot of fun and fellowship has to be crammed into a couple of days each year, but thankfully, we do have the holidays!
I have a site dedicated to Christmas! It includes decorating ideas, gift ideas, fun seasonal apparel, and even a few recipes.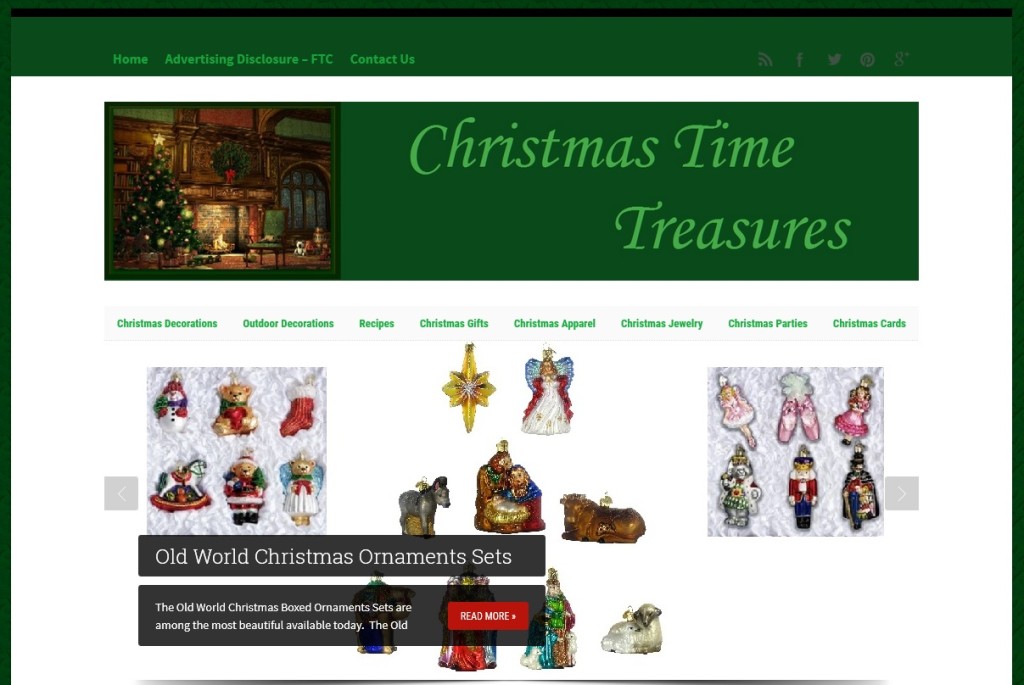 Christmas is such a special time of the year for families everywhere. Some years, it is the only time of the year that we get to see some of our family members and it is definitely the only time of the year that we are all together in one place.

I also have a few Christmas articles on other sites. No one wants to omit Christmas!
Mrs. Claus Costume Decorating Our Christmas Tree Fabulous Heavy Duty Gift Wrap Storage Bag Reviewed Christmas Animated Classics Reviewed Madame Alexander Dolls for Christmas Christmas Movies Reviewed: Comedies Beautiful Christmas Brooches Christmas Throws & Blankets Christmas China Coffee Christmas Ornaments are Great Gifts Tupperware Molds: A Part of Our Holiday Traditions
Originally posted 2015-11-05 18:34:04.