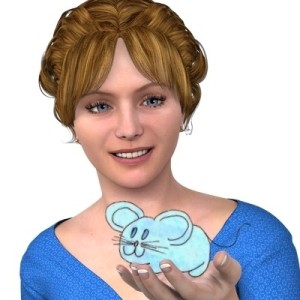 I have always enjoyed cooking, crafting, and in general being a mother and housewife. When my youngest child started to college, I felt somewhat useless. Up to that point, I had dedicated most of my life to raising our children, helping them with homework, driving them to school, attending their programs and performances, cooking meals and basically just being there whenever anyone needed me. It seemed rather disconcerting to not be "needed" on a daily basis.
With my husband working and our children living on campus, I woke up wondering what to do with my days. That is when I discovered Squidoo, a website that allowed authors to write about a variety of topics. I had already been selling on eBay for several years, so it was a natural evolution for me to seek additional online work.
Once I started writing for Squidoo, I discovered I really enjoyed writing, sharing and "teaching". Writing craft tutorials, sharing recipes, and in general writing to the world about my interests and experiences via the Squidoo community quickly evolved into a passion. Before Squidoo shut down, I had published over 440 articles online. Squidoo is no longer in business, but I am. My original Squidoo articles have been moved to Hubpages, and spred across multiple websites where I now continue to share my interests, tutorials and recipes.
It would truly be one of my greatest desires to have you join me on Hubpages and find your passion for writing. I can honestly say, one of the easiest ways to jump right in and start writing online is to write a review of a movie or book you love. Perhaps, tell us about a song that has touched your heart and share your memories. There is no time like the present!
Oh, and as an added incentive, you can earn an income on Hubpages.

You will also want to join me on Review This Reviews!, a site created for the purpose of promoting and sharing articles that deserve extra recognition! Who knows, you might just find one of your own articles featured on Review This Reviews!
My photo avatar was created by Indigo Janson! Thank you, my friend!

Originally posted 2014-02-13 00:25:42.