Easter is one of my favorite holidays for several reasons. First and foremost, it is an important religious holiday for me and my family. Second, I love the spring when all the bulbs, trees, grass, everything is starting to bloom again. It really is a season of re-creation. And last, I love all the Easter decor and the pastel colors so often associated with Easter.
Like several of the other holidays, I have a website that is totally and completely dedicated to Easter.
You will find articles on recipes, gifts, candy & treats, as well as, home decorating ideas that are made with the Easter holiday in mind. Many of them could be used year-round.

Eggciting Easter Website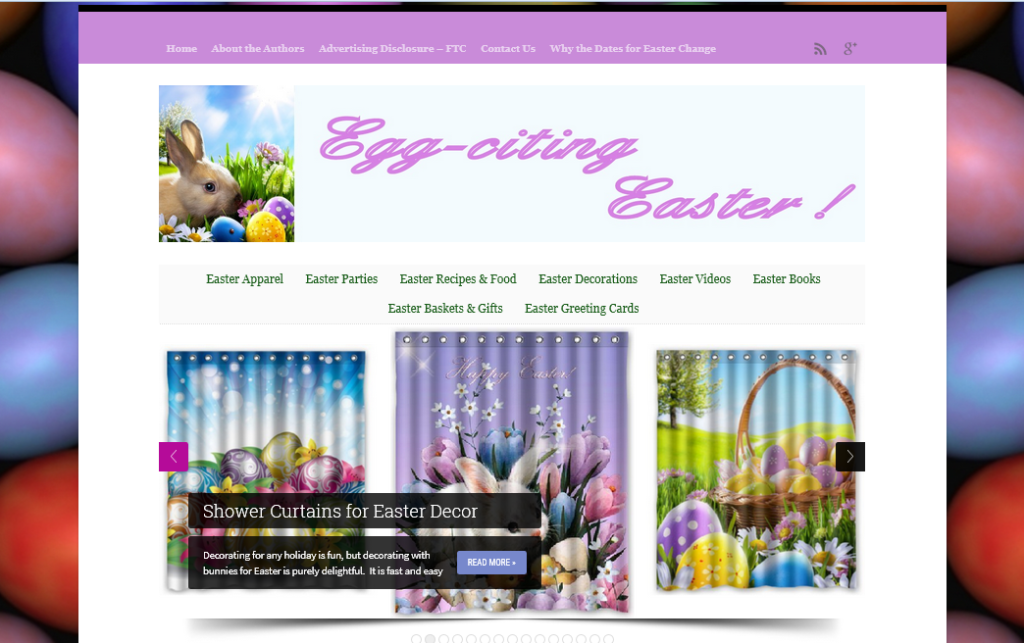 In addition to the website, Eggciting Easter, I publish related articles on several of my other sites. Here are some of those articles that you will find in various other places.
Easter Kitchen Utensils are Easter Treats for the Cook Easter Window Clings Recommended and Reviewed Easter Kitchen Decor The Tale of the Bunny Picnic Video Review How to Make Beaded Easter Eggs Reviewing Easter Bunny Crafts Easter Beaded Cross Stitch Kit How to Make Marshmallow Flower Cupcakes
Originally posted 2017-03-12 10:22:43.