I enjoy cooking, baking, decorating cakes and cupcakes, making homemade candy and making up my own recipes.
I started cooking when I was very young. My mother taught me and my sister how to cook before we even entered our teen years. To help in the kitchen was just expected when we were growing up and many times since, I have been grateful that my mother took that time to teach us to actually cook.
To this day, I enjoy working side by side with my mother and my sister in the kitchen during the holidays. We even let our husbands occasionally help. My brothers all married good cooks, so it really can be most entertaining when all of the hens and roosters are working in one kitchen 🙂
I have published several of my own recipes and a few of our family recipes that date back for generations. I hope you enjoy them all!
FAST CLICK INDEX – Click the Category Title to Jump to Specific Section
Bread & Breakfast Main Course Side Dish Recipes Desserts Cupcakes Specialty Cakes Chocolate Covered Fruit Drink Recipes Cooking Supplies & Tips
My Dedicated Site for Recipes & Cooking Tips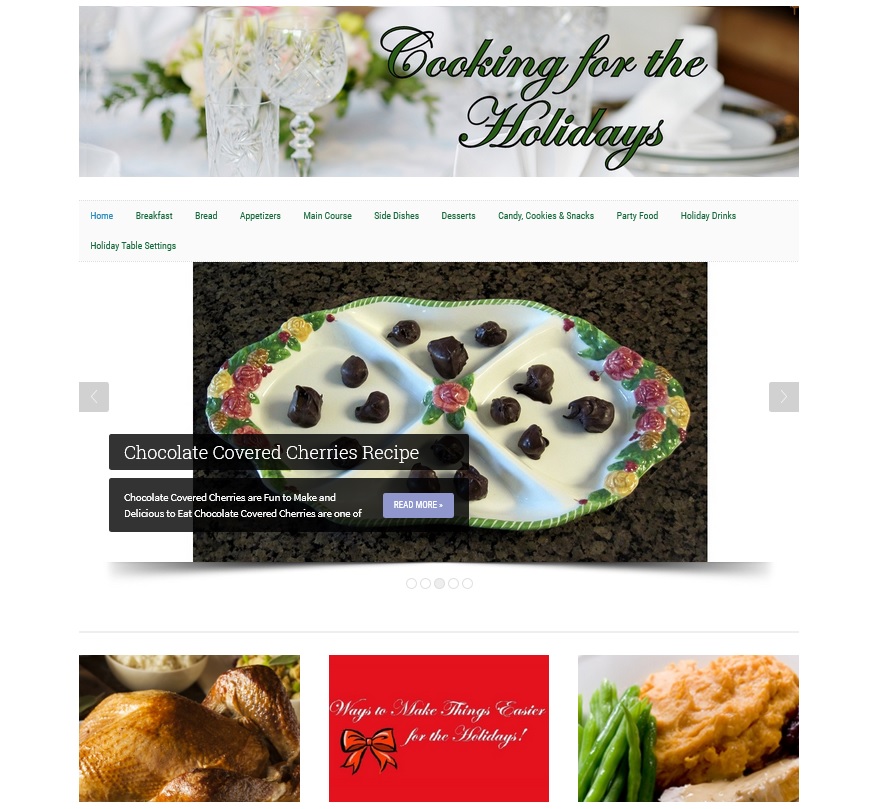 Recipes from the House of Sylvestermouse ~ Published on Various Sites Across the Web

~ Desserts First! ~

Quick & Easy Peach Cobbler Recipe Pineapple Upside Down Cake Recipe Easy Blackberry Cobbler Recipe Easy Apple Cobbler Recipe & Review Peanut Butter Fudge Recipe Carrot Cake Cupcakes Recipe Reviewed 4th of July Flag Cake Recipe Easy Strawberry Trifle Recipe Strawberry Shortcake Recipe Christmas Oatmeal Raisin Cookies Recipe Strawberry Cheesecake Recipe Fruitcake Cookies Recipe
~ Specialty Cupcakes ~

How to Decorate Panda Cupcakes How to Decorate Horse Cupcakes How to Decorate Snowman Cupcakes Heart Cupcakes How to make Marshmallow Flower Cupcakes How to Make a Cupcake Pumpkin Cake How to Stencil Cupcakes Easy Stenciled Cupcakes for Halloween Easy Stenciled Cupcakes for Fall Cupcake Brownie Recipe Peanut Butter & Jelly Cupcakes Decorating Cakes & Cupcakes
~ Specialty Cakes ~

How to Make a Kitty Cat Cake How to Decorate a Tier Cake with Flowers Easy Bat Cake for Halloween How to Decorate a Snake Cake How to Make a Chocolate Ghost Train Cake How to Make a Chocolate Ghost Castle Cake
~ Main Course Recipes ~
Delicious Dinner Recipes How to Bake a Turkey Homemade Barbeque Recipe A Remarkable Roast Recipe Grilling for the Novice Chicken Enchiladas Recipe Easy Chicken Crescents Recipe Classic Fish & Chips Homemade Chicken Salad Sandwiches Recipe Chicken & Dressing Casserole Recipe Beef Tips Instant Pot Recipe Minestrone Soup Recipe for the Instant Pot
~ Side Dish Recipes ~
Creamy & Delicious Mashed Potatoes Recipe How to Bake Potatoes Easy Ways to Cook Fresh Corn on the Cob Easy Pasta Recipe Sweet Potato Casserole Recipe Pineapple Salsa Recipe Easy Jello Fruit Mold Recipe Quick & Easy Fruit Salad

~ Chocolate Covered or Dipped Fruit ~

Chocolate Covered Fruit How to Make Chocolate Covered Strawberries Chocolate Covered Pineapple Chocolate Covered Kiwi Chocolate Covered Bananas Chocolate Covered Grapes Chocolate Covered Oranges Chocolate Covered Blackberried Chocolate Dipped Pears Chocolate Covered Cherries Chocolate Covered Apples
~ Drink Recipes ~

Chocolate Hot Cocoa Bombs Recipe & Review Spice Tea Recipe Make Your Own Hot Chocolate Mix Hot Tea Recipes Sherbet Punch Recipe Homemade Lemonade Recipe
~ Bread & Breakfast Recipes ~
Homemade Cinnamon Rolls Recipe and Review Quick & Easy Quiche Recipe Delicious Blackberry Muffin Recipe Reviewed Breakfast Sandwich Homemade Jam or Jelly Recipes Delicious Homemade Banana Bread Irish Soda Oatmeal Bread Recipe Healthy Banana Bread Recipe Pumpkin Spice Bread Recipe
Cooking Supplies and Tips
Christmas Gifts for the Cook Ten Ways to Make the Holidays Easier Cupcake Cake Molds Discovering the Ease of Recipe Card Organization The Keurig K-Cup Organizer Drawer
Originally posted 2013-11-13 17:43:09.