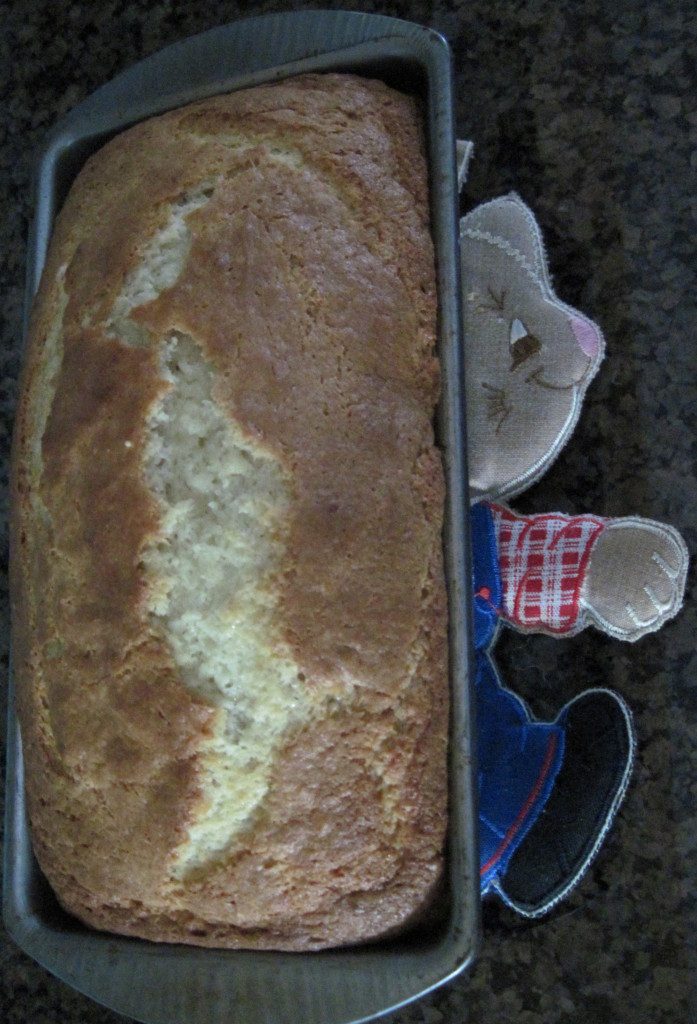 One of my husband's favorite recipes, is my homemade Banana Bread recipe.  He loves my Banana Bread so much, a few years ago he requested it for his birthday cake.  Now, that was just funny because for 25 years he picked my German Chocolate cake for his birthday.  Just proves that even after all this time, that man can still surprise me!
Of course, I got busy and made his birthday Banana Bread.  He even shared with the rest of us.  Well, after he sliced off the first 3 pieces.
Now, I know to make my Banana Bread for his birthday breakfast, so he can still enjoy his German Chocolate cake for dessert.  That way he can have both for his birthday!
My Homemade Banana Bread Recipe
Ingredients
Instructions
Heat Oven to 350°F
Grease 9″ x 5″ Loaf Pan with shortening or butter
Cream Shortening and Sugar with a mixer on low.
Combine remaining ingredients and mix until well blended.
Pour into prepared Loaf Pan
Bake 45 – 50 minutes
Cool on a Baking Rack for about 10 minutes before turning from pan.
Happy Baking, and Eating!
This really is a delicious bread and so very easy to make.  Anytime we have company, I bake a homemade banana bread.  Everyone seems to like it and it makes a great breakfast, afternoon treat or even a wonderful dessert.
Oh, and it is especially delicious served with coffee!
Originally posted 2014-03-12 23:48:33.