Over the years, I have come to appreciate the versatility of binders on Zazzle. Not only is there a huge assortment of binders offered on Zazzle, but I have created my own personal binders on Zazzle that add a personal touch.
I have found that I can organize my world with dedicated binders and photo sheets
purchased separately on Amazon.com.
Binders as Recipe Organizers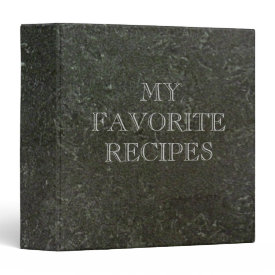 The first binder organizer I personally created was dedicated to organizing my recipes. I love to cook, but I hate having to search through all of my recipe cards for a particular recipe.
By organizing my recipes in a Zazzle binder, I now have my own personal cookbook of my favorite recipes.
Since I organized them according to the way I would separate recipes, I can easily find any recipe in just a moment. Thanks to the EZ-Turn™ Binder Ring, I simply snap them open, remove the entire photo sheet and set the recipe binder aside until I have finished cooking.
Because I use the photo sheets, I also have an instant recipe card protector to protect my recipe cards from splatters or smudged ink.
 Dark Blue Marble Recipe Binder Cupcake Creations Binder Horse Cupcake Binder
Binders as Photo Albums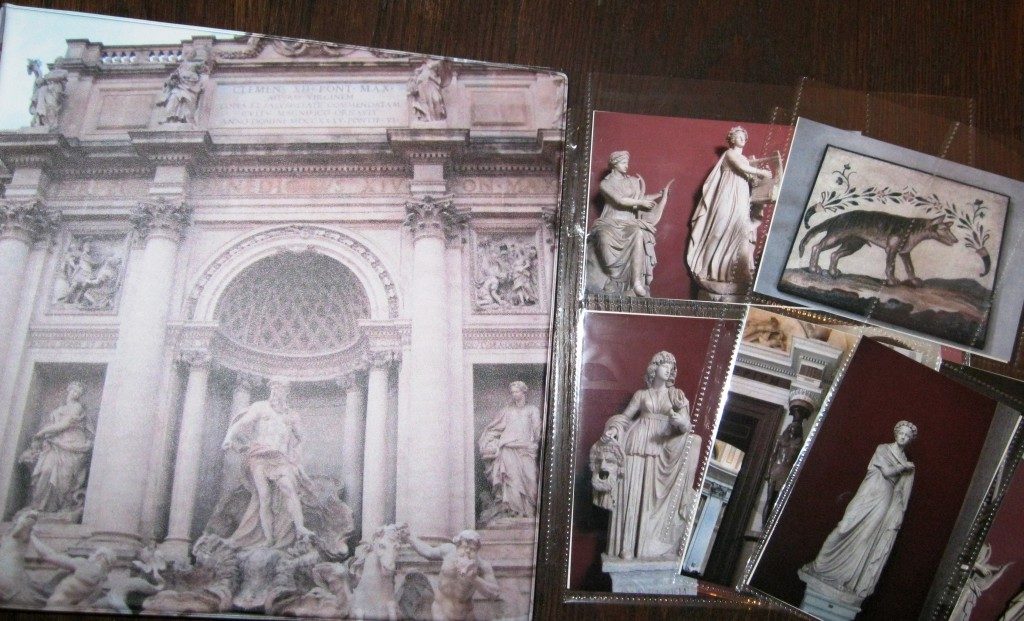 We all have generic photo albums that protect our personal photos and provide a way to easily view them anytime, but it is so much fun to select a themed photo album cover and fill it with those really special pictures.
My family loves to travel and we have thousands of pictures that we have taken on vacations. If you visited my home, you could easily watch my children grow up through our photo albums.
As a special gift for my children, I recently purchased a few binders that feature site photos on the covers and spines of the binders. I filled the binders with sheets of photos from the specific vacation destination printed on the cover.
They loved the personalized photo albums and now have a true souvenir to remember the family trip. This is most likely the most addictive use of the Zazzle binders. One photo album binder is simply not enough!
 Zebra 3 Ring Binder Fair Binder Confederate Civil War Monument ~ Shiloh, TN Binder Rome Binder
Binders for School
We all associate binders with school and the classroom, but binders don't have to be institutional, they can be fun!
The binders from Zazzle can certainly brighten any day, especially a school day. Students can carry a binder that reflects their own personal love or interests.
Because these binders do have the standard 3 ring requirement, as well as pockets inside the covers, they definitely meet the everyday needs of a student. The Zazzle binders are available in several different widths to accommodate the individual need, whether a single subject or multi-subject, these binders will work for you in and out of the classroom.
It is always fun to select our notebooks based on something we love, something that will reflect our own personality or perhaps even illustrate the course of study. Why not carry your own dragonfly or lizard to Science class!
 Dragonfly ~ Prepare for Take-off Binder Green Flowers 3 Ring Binder Lizards 3 Ring Binder
Recommended Uses for Binders
Binders are awesome organizers and have a ton of uses. I even have one specifically for my garden where I keep notes and pictures of what has been planted where and when.
I also have a binder for my home decor. I punched holes in manila envelopes and labeled one envelope for each room in my house. Each individual envelope contains paint chips of the wall color and fabric samples for the curtains, bedspreads, decorative pillows, etc. When I wish to refresh a particular room, I simply pull the corresponding envelope to match them with coordinating colors already in the room.
Even if the paint is no longer manufactured, Home Depot or Lowes can match the color with my paint chip.
There are many uses for binders. Here are more examples of ideas that I have personally created and can recommend. Each binder is personal and quite lovely now that I have upgraded them all to a Zazzle binder.
Gardening
Work Projects
School Projects
Home Decor
Home Appliance Books (Mine is made exactly like my home decor binder with Envelopes, but you could certainly use the Magazine Holders instead.)
Presentations (Like a Science Fair or Sales Campaign)
Artwork or an Art Portfolio
Organize Craft Projects & Patterns (I use Magazine/Catalog Holders for this binder)
Organize Wedding Plans and Details
Organize Collectables (stamps, postcards, trading cards, etc.)
Keep a Personal Journal
Bill & Budget Organizer (I use Avery Binder Pockets for this binder)
Automobile Purchase & Repair Records
Travel Itineraries, Complete with Maps, Subway Info, Restaurant Menus, etc.
For my Online Writing Friends, a Binder for Calendars, Posts, Ideas, Resources & Photos of Friends
I think I have a binder for just about everything in my home, but I am sure I have forgotten something on my list. Please add your suggestions in the comments sections below. I would love to hear you suggestions. Who knows, I might need to add another binder in my life!
I do love individuality, creativity, organization and the versatility of binders!
Originally posted 2013-09-12 22:31:13.