Gardening
Trees and Flowers make a house feel more like a home. Over the years, we have hand selected and planted each tree, each flower in my garden. As a result, I have a very special connection with my own personal haven away from the world.
My Garden Site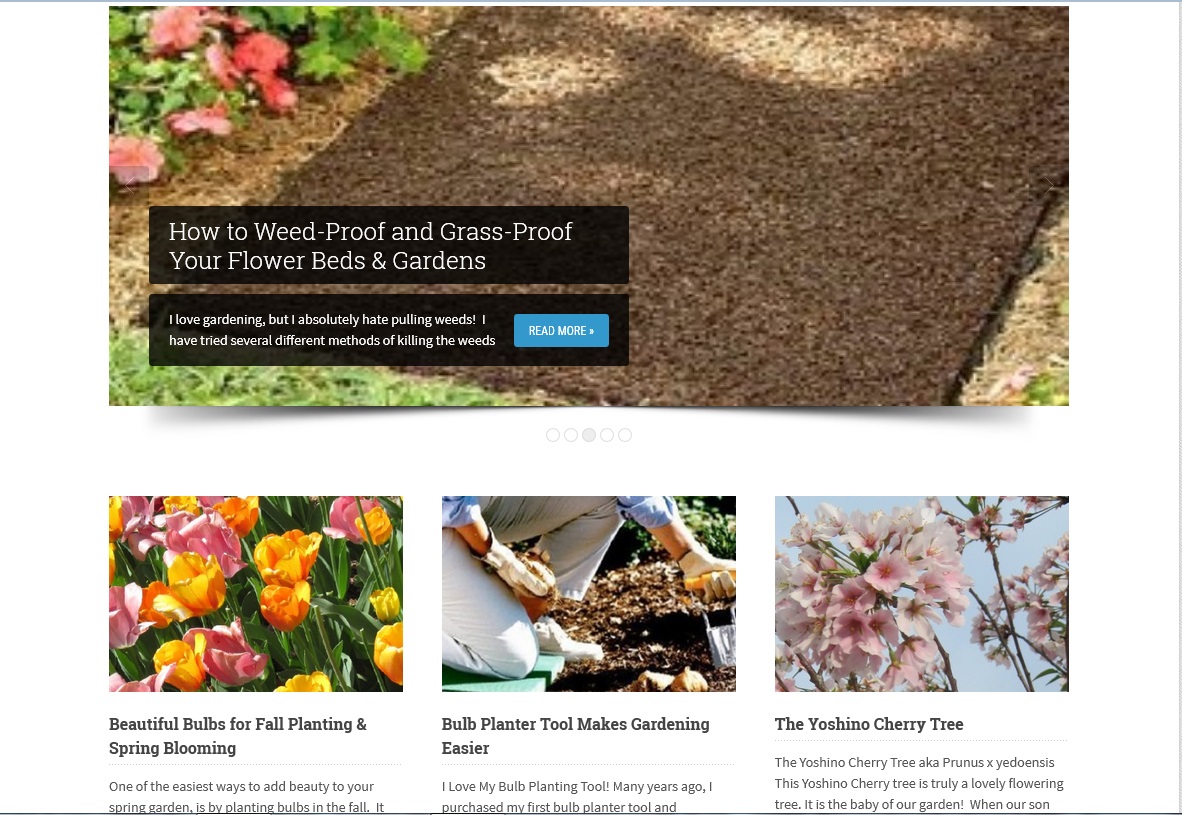 Because I started publishing gardening articles before I started my own gardening site, I do have articles published on other sites too.
Here is a visual compilation of articles for your to view at a glance and select the posts you would like to visit. So, come along and take a walk with me in my garden.
In the Garden of Sylvestermouse
Trees & Flowers in My Garden
Flowering Pear Trees The Jane Magnolia Tree The Alexander Magnolia Tree Rose of Sharon Bush Red Maple Trees The Yoshino Cherry Tree Morning Glories How to Grow Hydrangeas Container Gardening with Flowers Crepe Myrtles are Easy and Beautiful Bushes & Trees Beauty of the Kousa Dogwood Trees
Tools & Supplies for the Garden
Utility Garden Cart for Moving Flowers, Supplies & More Garden Journals Leaf Hauler – Handy Helper for Fall Leaves Bush Trimming Cleanup is Easier with Disposable Drop Cloths Reviewed How to Weed Proof Flower Beds Black & Decker 17? Blade Hedge Trimmer Bulb Planter Tool Makes Gardening Easier Best Garden Bird Feeders Best Wooden Bird Houses How To Paint Your Own Garden Figurines and Decor
For Charity