Endangered Animals Ornament Series
If you are looking for the perfect gift for animal enthusiasts, you need look no further. I have a great suggestion for you!
These Endangered Species Ornaments would be the perfect gift for the animal lover on your Christmas list or for your own tree.
The series includes a precious Red Panda, playful Bengal Tigers, a Cheetah, a roaming lion, and a Gray Wolf.
A strand of gold thread makes it easy to display these fantastic keepsakes. You could display them separately on a holder in any room, or hang them on your tree.
Each of these Christmas ornament is available separately if you or the recipient have a favorite, or of course, you might prefer the whole collection. They are all really beautiful. Frankly, I can't pick a favorite myself.
Endangered Species Ornaments
Photos of each ornament in the series is shown in this article. You can purchase any of the ornaments by simply clicking any of the ornament photos in this article.
Oval Ornament ~ 3.32″ Height x 2.37″ Width
Weight: 1.5 ounces
Round Ornaments ~ Diameter: 2.87″
Weight: 1.4 ounces
Red Panda Ornament ~ #1 in the Series
White Bengal Tiger Ornament ~ #2 in the Series
Cheetah Ornament ~ #3 in the Series
Gray Wolf Ornament ~ #4 in the Series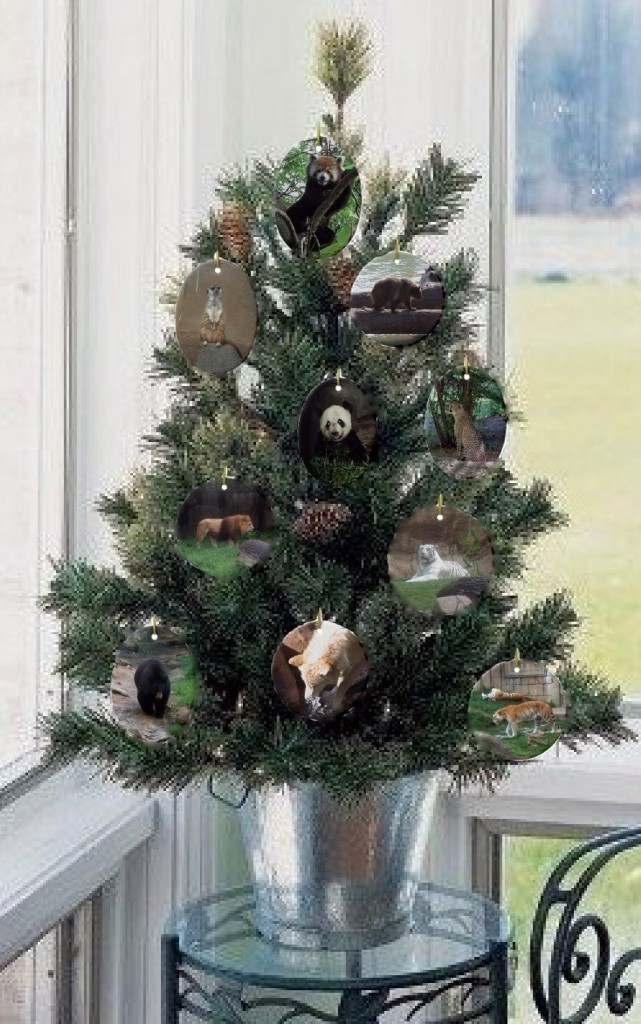 Panda Ornament ~ #5 in the Series
Bengal Tiger Ornament ~ #6 in the Series
African Lion Ornament ~ #7 in the Series
PRINTED ON THE BACK OF EACH ORNAMENT:
Endangered Species Series
Name of Animal Featured on Front of Ornament
Number in the Series
View of the Back of the Ornament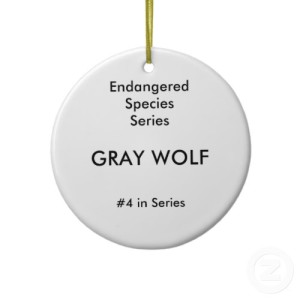 The Display Tree – You Need a Special Tree to Display Your Ornaments
Pre-lit and with a burlap bag base, this tree is just waiting for you to add the endangered animal ornaments.
2.5′ Pre-Lit Flocked Jackson Christmas Tree in Burlap Sack – Clear LED LightsCheck Price
Originally posted 2015-09-09 12:04:05.