Paper Roses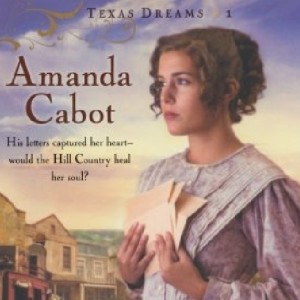 I picked up a new book to read a few days ago when I needed a break from work. I had previously read a few books by the author, Amanda Cabot, and had always enjoyed them, so I expected to like this book as well. I was seriously surprised because I not only liked this book, but I feel I could highly recommend it to anyone, especially someone who enjoys Christian romance in a historical setting.
When I first heard the title of this book, Paper Roses, I immediately thought of a craft project. I was completely wrong. The paper roses the title references are much more valuable to Sarah Dobbs than any handmade craft. They are the love letters she received from her fiancé in Texas. She referred to the letters as her "paper roses" because he once commented that he wished he could send her roses. To Sarah, his letters became her treasured "roses" from Austin.
Synopsis of the The Plot: Paper Roses
Paper Roses (Texas Dreams, Book 1)Check Price
Sarah Dobbs lived in Philadelphia. Both of her parents had recently died and she was responsible for caring for her toddler sister. A wedding date was set and Sarah, along with her baby sister, left Philadelphia to travel to Texas.
Sarah felt quite blessed that she was engaged to such a kindhearted man who was even willing to raise her baby sister as he would his own child. When she reached San Antonia, she was greeted by a man she didn't recognize. Austin's brother Clay was there to deliver the unbelievable, painful news that Austin was murdered.
Sarah's life was falling apart. First with her parents death, the ostracization from her friends and social affiliations, and now the death of the man she loves. She had no idea what she and her sister would do. They had no money, no relatives, they no longer belonged anywhere and they had no where to go. Having been raised in a once wealthy family, Sarah had no work experience. All she had was her education. She didn't think being well read and speaking a few languages would qualify her for a job in Texas.
The story is a combination of romance, tragedy, suspense, mystery and personal struggle as Sarah recreates her life and finds a new direction in a place far away from everything she has ever called home.
The Christianity Factor
I have already mentioned that this book is a Christian fiction, but it is a little different than a lot of books that I have read in that genre. First, the main characters have both turned their backs on God and believe that prayer is useless. It touches on the very real life issues of suicide, murder and the cost to the individual for being unforgiving.
While we expect restoration with God as they each have to come to terms with what has happened to them, there are still a few surprises in this book. I never would have guessed who killed Sarah's fiancé, which made the plot more intriguing because it wasn't obvious.
As I said in the introduction, I would highly recommend this book to anyone who likes the added suspense and mystery to a great romance.
More Christian Fiction Reviews
A Review of "The Inn at Ocean's Edge" by Colleen Coble Review of Shadow On The Quilt by Stephanie Grace Whitson Review of Once Upon a Summer by Janette Oke
&
Read these recommended books on your Kindle, or use the Amazon Free App linked below to read them on your smartphone, tablet, or computer – no Kindle device required!
Originally posted 2016-04-14 10:08:48.