Pack Right, Pack Light
My traveling motto is "To Pack Right, Pack Light." After you have made you travel plans, one of the hardest things to do is pack your suitcase for the trip.
Remember, no matter where you are going, hopefully your suitcase will be going with you and you will have to carry your luggage to and from the airport; to and from a taxi or car; to and from the hotel and possibly on a subway. In some hotels, you may have to carry your luggage up several flights of stairs or up steep inclines. Therefore, "Pack Light."
After many trips and many years of traveling, I have learned a few tricks about packing light. In this article, I will share some of these tips with you. Plus, I also share my own personal packing check lists.

Before You Begin Packing

Check online for any changes to TSA Requirements at:

TSA 3-1-1 for Carry On

You Don't Want to Be Forced to Leave Your Belonging Behind!
Packing Rule One: Reduce Clothing
Before I put anything in my suitcase, I lay everything out on my bed. I count the days I will be away from home and I lay out my clothes. One full outfit per day and an extra set of underclothes. Then I cut back.
This is the most important phase of packing light. Cutting back on the outfits drastically reduces the weight and bulk of your luggage.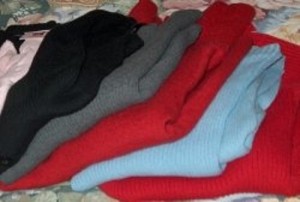 I examine the outfits closely. For a 7 day trip, I normally take 2 pairs of jeans and 1 pair of black slacks. My plan is to alternate them and wear each pair at least twice. Unless you spill something on your clothes, no one else will be the wiser. If someone should inquire, simply say "Oh, these are so comfortable, I bought several pairs while I could still get them."
Then I look at the blouses. I want them to be light weight. I rarely, if ever, take a sweater if I am taking a coat.
A few years back, when we were going to London, I purchased a North Face coat with a zip out light weight jacket. Perfect for changing weather, even rain.
I take one dress, one extra pair of shoes and one set of pajamas. Because I tend to get cold easily, I also carry thin thermal underwear.
The one area where I do not cut back is on my underclothes, including socks. I require a clean, fresh pair per day, so move over blouses, the undies rule!
Obviously, I am not "requiring" you to pack the same clothes that I would for a long trip, but I have told you what I take so you can use it as a guide. You may prefer skirts, all dress slacks or all jeans. The important thing is to take clothes that can be worn multiple times in a week without showing wear.
American Tourister Beautiful 4 Piece Wheeled Luggage SetCheck Price
Be sure you choose the right luggage!
I prefer luggage with wheels and handles.
You will also want luggage you can easily identify as your luggage. I am always, always amazed at how many black suitcases are on the luggage carousel in the airport. After a flight, the very last thing you want is to be examining every black suitcase on the carousel searching for your luggage tag.
This is also true if you are traveling on a bus or with a group. It is so much nicer if you can readily recognize your own luggage.
Take the Right Coat
When we travel, we may be leaving one outdoor temperature and going to a destination with a totally different climate. You will want a coat that will be appropriate for multiple climate. Like I previously noted, I have a North Face jacket that I deem essential for travel. Sometimes I wear the outer jacket without the liner. Sometimes I just wear the liner and other times I need them together for ultimate warmth.
The North Face Women's Cinnabar Triclimate Jacket TNF Black/TNF Black/TNF Black Size MediumCheck PriceThe zip pockets are another reason why I rate this jacket as #1 for travel.
The Women's Kira Triclimate Jacket by The North Face. Streamlined and functional. A versatile three-in-one design with a waterproof, breathable exterior and a removable, button-out insulated liner.
Chest Pocket
Handwarmer zip pockets
Adjustable, removal hood
Zip-in compatible
Triclimate
Underarm vents
Adjustable cuffs
Internal goggle pocket
Don't Forget Your Gloves and Warm Gear!
In milder weather, you may find you can leave the coat in the hotel room if you wear thermasilk.
Of course, none of the weather articles are necessary if you are traveling in the summer time, but they are an absolute must if your are traveling in the winter months or much colder climates.
Terramar Women's Thermasilk Pointelle Scoop (Natural, Large)Check Price ISOTONER A88325 WOMEN'S LEATHER GLOVES BLACK 7.5 MEDIUM LARGECheck Price
Packing Rule Two: Travel Size Toiletries
With all of the new TSA requirements, most manufacturers are doing their part to help you out and line their pockets at the same time. Lets face it, Secret doesn't want to lose a customer because you had to take the trial size antiperspirant that came in the mail and you liked it.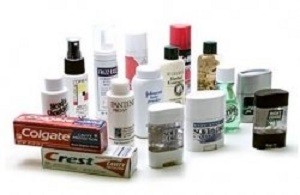 Even before TSA, I was using the small refillable travel bottles for my shampoo and conditioner. I would still recommend saving all of your little bottles and refilling them. Sometimes the small travel size is almost as expensive as the regular size.
I also plan ahead. When Crest offers a free small tube of toothpaste with a regular size tube, I grab it. Occasionally, Secret will offer a small size free with the purchase of a regular size and I grab two of those. Same thing with Scope.
An Extremely Important Tip: Buy a new toothbrush and do not open it until you reach your destination. We had a very thorough TSA inspector check our toothbrush by running his thumb across the bristles of the brush! Yuck!
TSA 3-1-1 for Carry-Ons
Travel Accessories Travelon 1-Quart Zip Bag with Bottles, ClearCheck Price
Clear Plastic Bag of Toiletries
Each traveler is limited to ONE, QUART-SIZE, clear plastic, zip-top plastic bag of travel-size toiletries (3 ounces or less). Per TSA
Tooth Paste
Mouthwash
Antiperspirant
Contact Lens Supplies
Medicine
Shampoo
Any Liquid Make up, etc.
Packing Rule Three: Cut Back on the Make-Up
When I travel, I do not carry seven shades of eyeshadow and ten tubes of lipstick. I carry two shades of eyeshadow and 1 lipstick.
I fill a travel size bottle with eye makeup remover and a travel size bottle with face cleanser.
I also carry a travel size bottle of hair spritz.
I purchased travel hair rollers (some of you will prefer a small travel curling iron) and a small fold down hair dryer.
L'Oreal Paris Studio Secrets Professional Eye Shadow Duos, Bronze Star, 0.08 OunceCheck Price Conair 1600 Watt Folding Handle Hair DryerCheck Price Remington H-1015 Ceramic Compact, Large and Medium Roller, RedCheck Price
Important!

Leave Copies of Passports, Hotel Phone Numbers and Itineraries with Someone Back Home
Packing Rule Four: Leave Your Jewelry at Home
Brinley Co Rhodium-plated Brass Princess-cut Cubic Zirconia Engagement Ring, sizes 5,6,7,8,9Check Price
I only wear my wedding ring when I travel. Diamonds may be a girls best friend, but they are also a thief's first target.
I do carry a nice Rhinestone necklace and earring set for the evenings. We enjoy taking the dinner cruises and I like to wear a little more jewelry then. However, whatever I take on a trip, I recognize that it may not make it home, so I choose something expendable.
Keep in mind, even through you may not meet the thief face to face, they still may have access to your luggage at just about every point of your travel. DO NOT leave valuables in the hotel room.
It really is best to just leave your valuables at home.
Leafael [Presented by Miss New York] Angel's Teardrop Made with Swarovski Crystals Blue Zircon Jewelry Set Earrings Necklace, 18Check Price THEHORAE Jewelry Set Rose White Gold CZ Pendant Square Necklace Stud Earrings Sets, Crystals from SwarovskiCheck Price
Eagle Creek Travel Gear Undercover Money Belt Dlx (Khaki)Check Price
Packing Rule Five: Do Not Carry A Purse
Purses are a huge target for thieves, are easily lost or left behind and are simply a extra weight to lug around everywhere you go.
Again, reduction is key.
Use your pants pockets, coat pockets, socks, or even a fanny pack, but take as little as possible. I have noticed a lot of tourist carry back packs when they travel with children. I suspect that is a wonderful alternative to the diaper bag.
Backpacks are awesome for maps and water, but don't put anything valuable like a wallet or your hotel room key in your backpack.
Wear Tie On Shoes, like Tennis Shoes, on the Plane!
My Carry On Check List
Remember ~ I don't carry a purse, so I put all small items like my Id's, Airline Tickets & Passports in a waist money belt or neck pouch.
If you are traveling to another country, Change your Currency before you leave our country. The last thing you want to do is to arrive in another country without any of their currency.
Keep Copies of Passports separate from the bag containing your passports, like your pants or coat pocket.
Passport
Airline Tickets
A Book to Read
Cell Phone
Drivers License
Credit Cards
Advil/Medicines
Small Travel Pack of Kleenex
Glasses
Sunglasses
Gloves
Camera
Camera Cards & Batteries
Make Up
Hair Brush
Umbrella (Small pocket size)
Band aids
Shout Wipes
Unopened Toothbrush
Travel Coffee Packets
Bag of Toiletries
Emergency Change of "undies" in case you arrive at your destination without your luggage.
Emergency Phone Numbers (These are probably already stored in your cell phone, but I take a hard copy in case my cell phone dies or disappears)
TSA Regulations

Keep batteries and equipment with you, or in carry-on baggage – not in your checked baggage!
Things I Won't Leave Home Without
Since you never know what you will encounter when traveling, I always carry my Advil, a few band aids and shout wipes, so those nasty stains don't set in.
Band-Aid Brand, Hello Kitty Decorated Bandages, 20-Count Assorted SizesCheck Price Kleenex Pocket Pack White TissueCheck Price Shout Stain Remover Wipes – 12 ctCheck Price Oral-B Complete Deep Clean Soft Bristles Toothbrush, 4 CountCheck Price Advil Pain Reliever, Individual Sealed 2 Tablets in a Packet (Box of 50 Packets)Check Price
Very Important!

If you are traveling abroad, remember Electrical Outlet Adapters!
My Suitcase Check List
Swimsuit
Slacks/Shorts
Shirts/Blouses – Short & Long Sleeves
One Dress
Pajamas
Jacket/Coat
Extra pair of Shoes
Underwear
Socks
Make-up remover & Cleansers
Travel Hair Curlers
Hair Spray
Disposable Razors & Shaving gel
Scrunches/Barrettes
Compact Blow Dryer
Outlet Converters
Extra Cell Phone Charger – If you are changing hotel rooms, these are often left behind and you will need a replacement.
Shampoo
Conditioner
Small Shoulder Bag
Band aids
Small Bottle of Peroxide (I use a refillable Travel Bottle with a screw on cap and label it with a Permanent Marker)
Totes Micro Auto Open/Auto Close Umbrella, Black, One SizeCheck Price Travel Smart by Conair Converter and Worldwide Adapter Set; US Europe UK Italy Spain ChinaCheck Price Nescafe Coffee, Taster's Choice Stick Packs, Original , 80 CountCheck Price
Small Shoulder Bag

Remember that Small Tote Bag I originally packed in my luggage? Well, since I don't carry a purse, I can fill it with small souvenirs or gifts and carry that on as my purse.
Originally posted 2015-07-09 00:09:21.